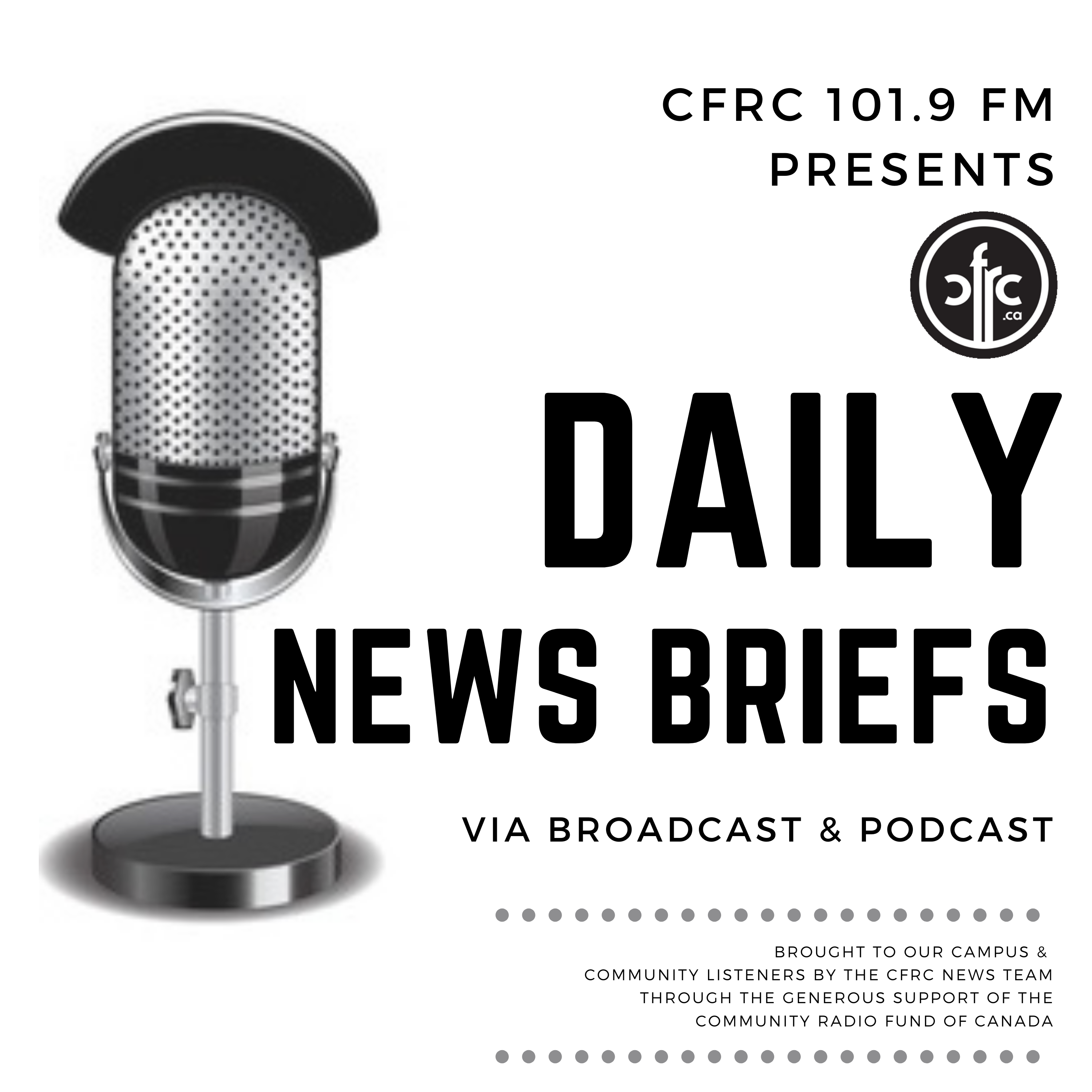 It's Friday November 25th, Good Morning I'm Karim Mosna with your daily news brief. In the news…
The Federal Economic Development Agency has announced an investment of nearly 10 million dollars through the Tourism Relief Fund and the Canada Community Revitalization Fund for 37 projects in Kingston, Frontenac, Lennox and Addington.  The minister responsible for the Federal Economic Development Agency for Southern Ontario Filomena Tassi made the announcement at the Marine Museum for The Great Lakes yesterday.  The funding is intended to create and revitalize community spaces and enhance tourism attractions.Recipients include: The Marine Museum, Tourism Kingston, Boys and Girls Club of Kingston & Area, MacKinnon Brothers Brewing and more.
United Way of Kingston, Frontenac, Lennox and Addington have surpassed their fundraising goal of 3.8 million dollars, raising 3.82 million dollars,United Way KFL&A President and CEO Bhavana Varma says it's workplace campaigns including the nearly $300 thousand raised by Empire Life were usual huge contributors to this campaign, and the return of in person events helped to drive that.
Varma says the first round of funding will go out to roughly 30 partner agencies as soon as Tuesday, with volunteers reviewing applications and giving recommendations to the board. Agencies dealing with food, mental health, addiction support and homelessness have been the main focus for distributing funds through the campaign.
In a release from United Way, 2022 Campaign Chair Jane Lapointe says those agencies are clearly showing the need is increasing. 
She says  "We know from conversations with agencies that they are seeing a 25- to 30-per-cent increase in individuals needing their supports and services. They continue to work hard to meet these needs,"
This story courtesy of Owen Fullerton, Local Journalism Initiative reporter with YGK News.
That's all for your daily news brief. If you have any news tips email me: news@cfrc.ca