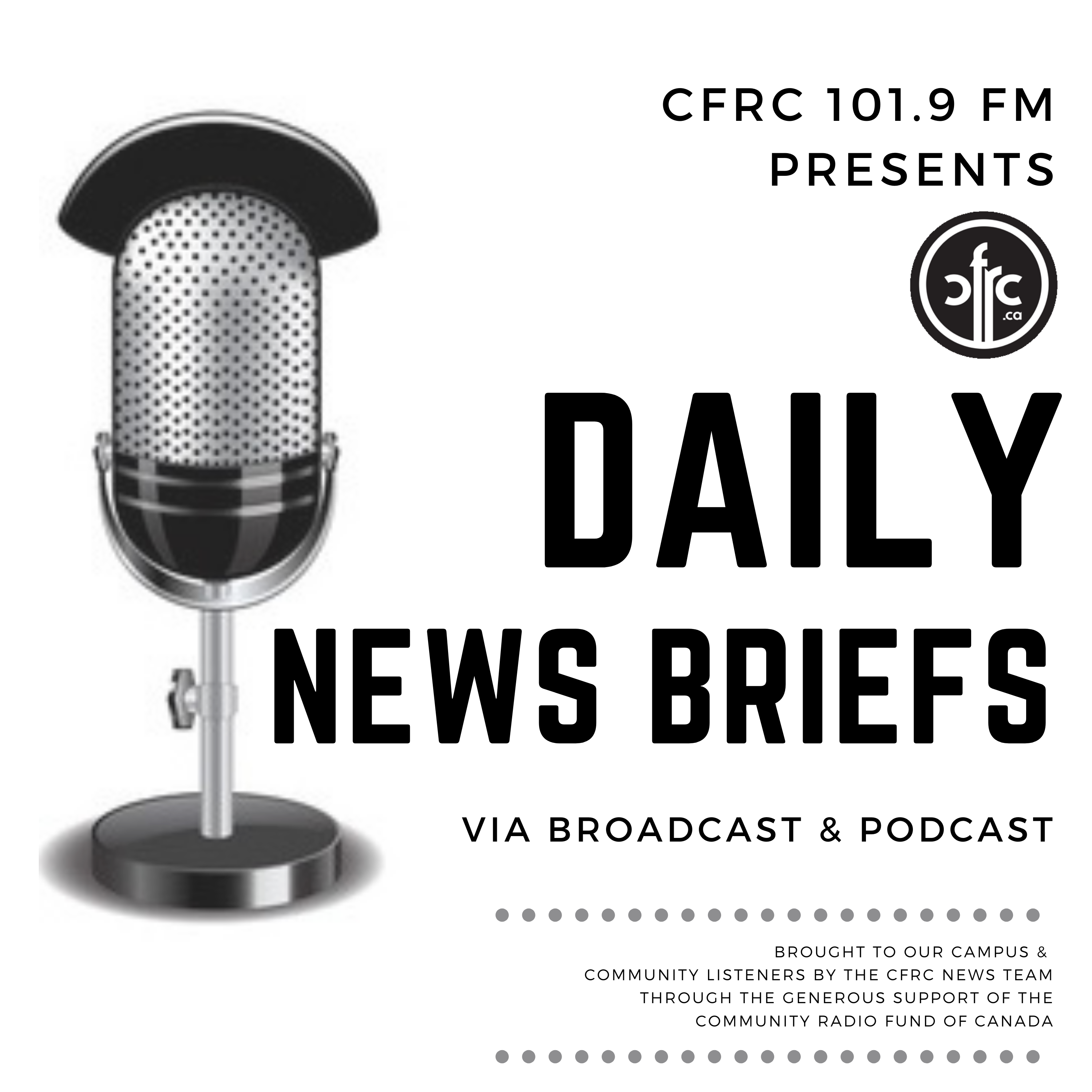 It's Tuesday November 29th, Good Morning I'm Karim Mosna with your daily news brief. In the news…
A "Stop Bill 23" protest took place outside Kingston City Hall on Sunday morning. Environmental groups including: 350 Kingston, River First YGK, Seniors for Climate Action Now and Kingston Youth Climate Action were at the rally.
This comes as local environmental groups and Cataraqui Conservation are expressing concern over the proposed bill.  Queen's University environmental sciences master's student and member of Kingston Youth Climate Action Mary Anne Schoenhardt says, "It reduces the authority that Conservation Authorities have in the development process and their ability to enter into partnerships with municipalities, it will prevent how they are able to assign or give permits for development…they won't be able to consider species at risk as well as consider pollution."
The bill, also referred to as the More Homes Built Faster Act, aims to build 1.5 million homes over the next decade. CFRC reached out to Minister of Municipal Affairs and Housing Steve Clark, who proposed Bill 23, but did not receive comment. My conversation with Mary Anne Shoenhardt as well as with Cataraqui Conservation General Manager Katrina Furlanetto on the environmental concerns regarding Bill 23 coming up this afternoon at 5 on Citizen K.
The Canadian Frailty Network and MP Mark Gerretsen announced a federal investment of $950,000 at an "Aging Well Together" event at Kingston City Hall. The free, online program will help seniors to assess and adjust their lifestyle to mitigate the effects of frailty, connecting to local resources.
Dr. John Muscedere, CFN Scientific Director and a professor at Queen's, says the program should enhance the level of personalization people receive in their health advice, and point them in the right direction to get it.
The centres will promote five main categories of healthy aging including: activity, vaccination, optimization of medication, reduction of social isolation, and diet.
Kingston, Frontenac, Lennox & Addington is the first region with a health aging centre, but the program will expand to cities throughout the country.
This story courtesy of Owen Fullerton, Local Journalism Initiative Reporter with YGK News.
That's all for your daily news brief. If you have any news tips email me: news@cfrc.ca
Podcast: Play in new window | Download
Subscribe: Apple Podcasts | Spotify | iHeartRadio | Stitcher | TuneIn | Deezer | RSS | More