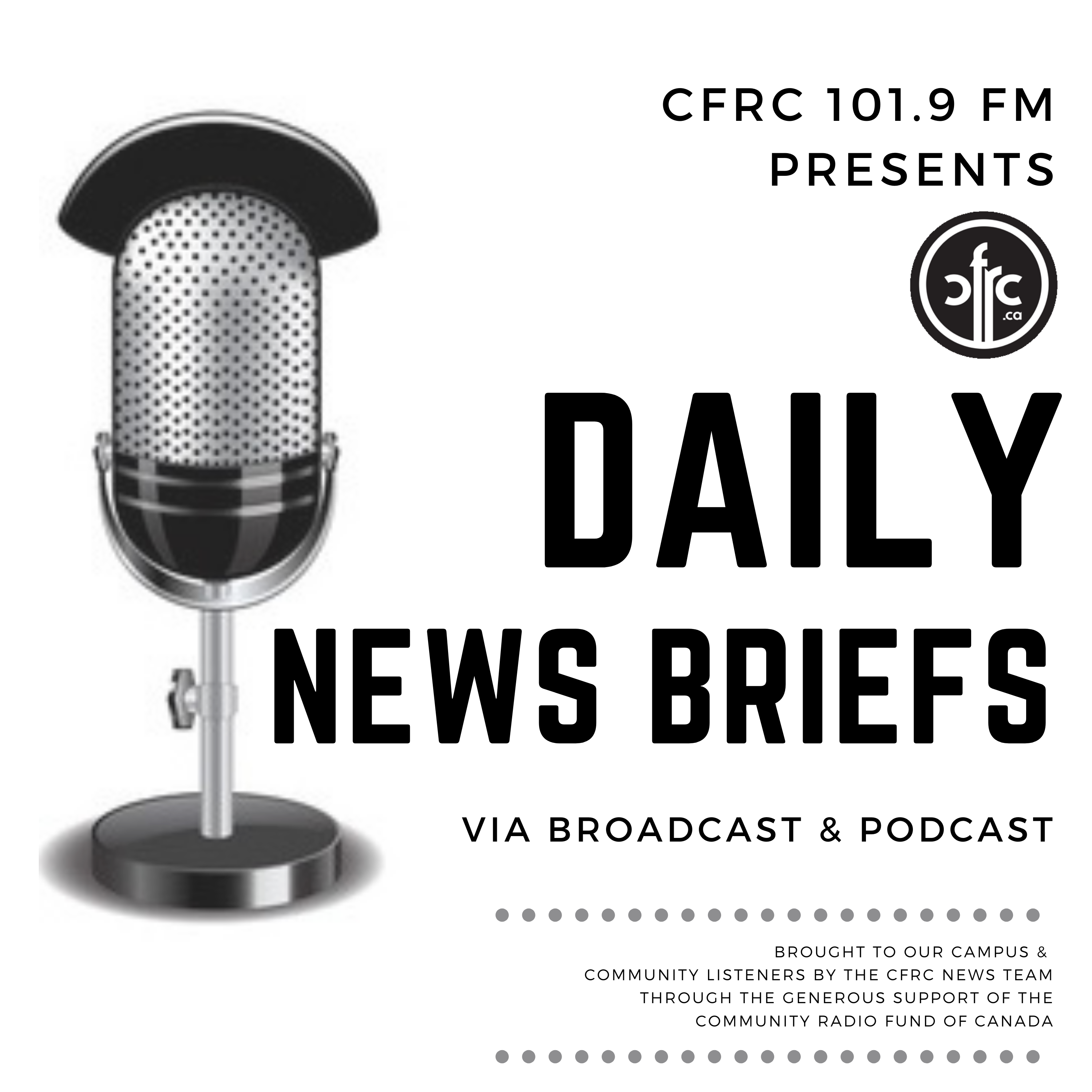 It's Tuesday November 8th. Good Morning I'm Karim Mosna with your daily news brief. In the news…
The Kingston General Hospital Auxiliary has launched its 2022 Teddy Bear Campaign. The 19th annual campaign aims to raise $25,000 through the sponsorship of 250 teddy bears at $100 per bear. The money raised goes toward purchasing patient care equipment for the pediatric program at Kingston Health Sciences Centre.Representatives from Royal Canadian Legion Branch 560, their Ladies Auxiliary and the Young at Heart Club kicked off the 2022 campaign yesterday with a combined donation of $4,000. Last year, the campaign raised $27,000, bringing its overall contribution since 2004 to over $460,000. The Teddy bear campaign runs until Dec. 23 For more information on how to donate, visit: kingstonhsc.ca
Kingston Economic Development Corporation has launched intake of the 2023 Queen's Apprenticeship: Kingston. The program connects new Queen's graduates from the arts, humanities and social sciences with a Kingston employer. 
Business Development Manager with Kingston Economic Development Corporation Rob Tamblyn says, "It certainly is a daunting prospect when you're graduating and you're just kind of pushed out…not only is the program giving students the ability to tap into some jobs that aren't necessarily available to the wider public, but there's also a mentorship component that goes along with it…Anyone who gets one of the jobs is matched up with a mentor who takes them under their wing for the first 12 months of their career."
The program was created in Kingston by philanthropist Alan Rottenberg in 2018 and is funded through the Canadian Career Apprenticeship Foundation. 
Tamblyn says, "Employers receive up to $2,500 per month for 4 months…on a 12 month commitment."
The deadline for employers to submit job postings is February 10th, 2023, and the deadline for students to submit applications is February 26th. Catch my full conversation with Rob Tamblyn tomorrow afternoon at 5 on The Scoop.
That's all for your daily news brief, I'm Karim Mosna. If you have any news tips email me: news@cfrc.ca
Podcast: Play in new window | Download
Subscribe: Apple Podcasts | Spotify | iHeartRadio | Stitcher | TuneIn | Deezer | RSS | More