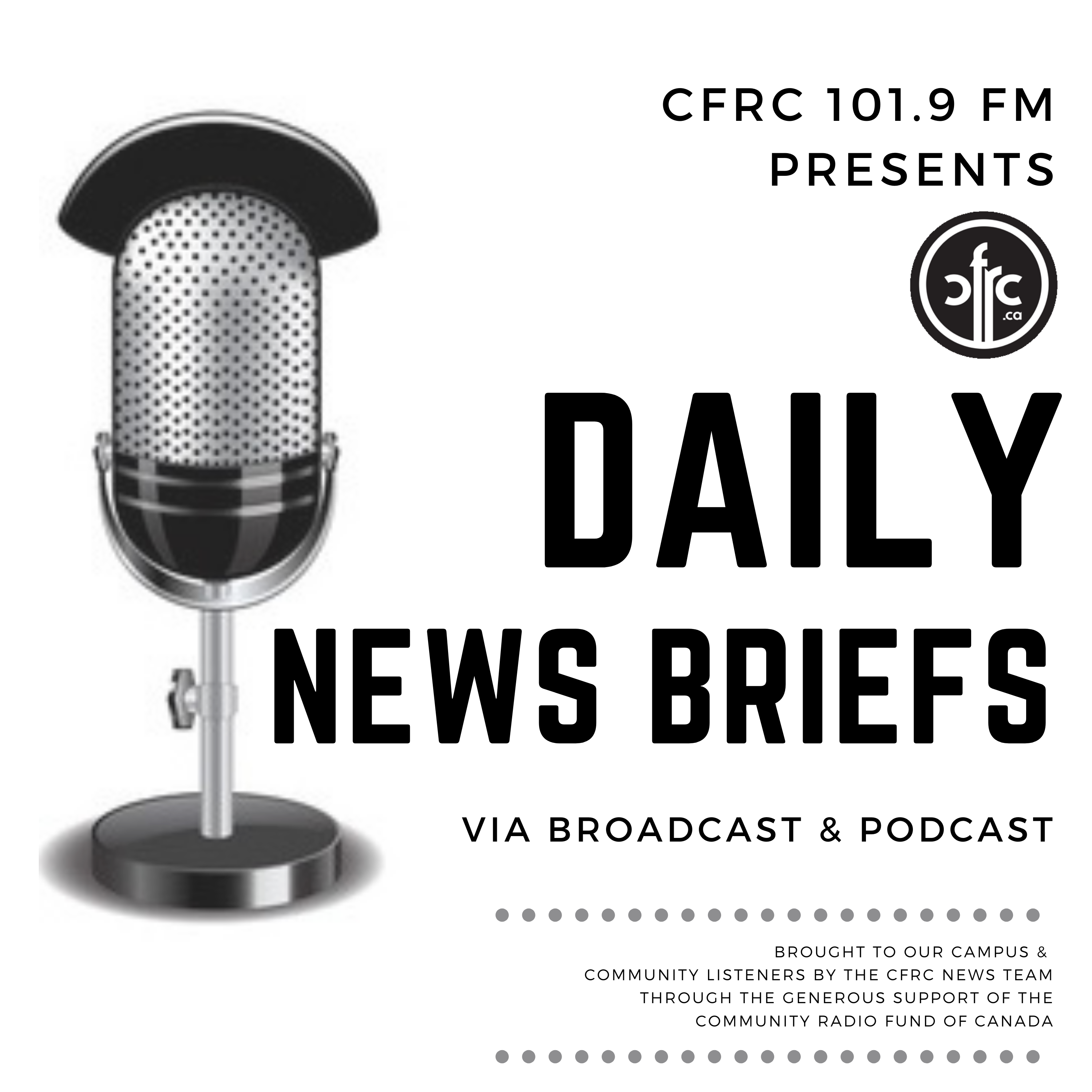 It's Tuesday December 6th. Good Morning I'm Karim Mosna with your daily news brief. In the news…
Education workers in Ontario have voted to accept the four year deal offered by the provincial government. The ratification vote brings lengthy, and at times contentious, negotiations between the two sides to a close after strike action saw schools across Ontario close in early November.
CUPE 1480 Local President Erin Provost says  "They had concessions for a lot of things and we didn't end up losing anything. We kept everything basically as status quo and we ended up with a dollar an hour raise. It isn't nearly enough, but it's more than we've seen in over a decade."
76% of 55,000 education workers participated in the ratification vote between November 24 and December 4, with 73% of those voting in favour of the agreement.
Provost said that the recent court decision to overturn the public sector wage-suppressing Bill 124 didn't really have any bearing on members' willingness to go back to the table,  however the Ford government's intent to appeal that decision demonstrates the contempt the government has for its' school children, as the money that will be spent on an expectedly lengthy and rigorous legal challenge could have gone towards supports for students.
This story courtesy of Owen Fullerton, Local Journalism Initiative Reporter with YGK NEWS.
International Day of Persons with Disabilities was this past Saturday and just ahead of that, The City of Kingston  presented its 2022 Accessibility Awards.One of the award recipients was Associate professor of mechanical and materials engineering at Queen's University, Dr. Claire Davies who teaches the interdisciplinary Building Better Together program for 3rd year biomedical students and 2nd year occupational therapy students. Davies and her students design assistive technology to increase independence for persons with disabilities. She says she tries to put her engineering students into an accessibility mindset.
<AUDIO CLIP>
Other recipients include: Owner of Signable Vi5ion, Leah Riddell, Bailey Daniels for her work with Motion Kingston and Polson Park Public School. Catch my full conversation with Dr. Davies and Leah Riddel this afternoon at 5 on Citizen K.
That's all for your daily news brief. I'm Karim Mosna, if you have any news tips email: news@cfrc.ca
Podcast: Play in new window | Download
Subscribe: Apple Podcasts | Spotify | iHeartRadio | TuneIn | Deezer | RSS | More