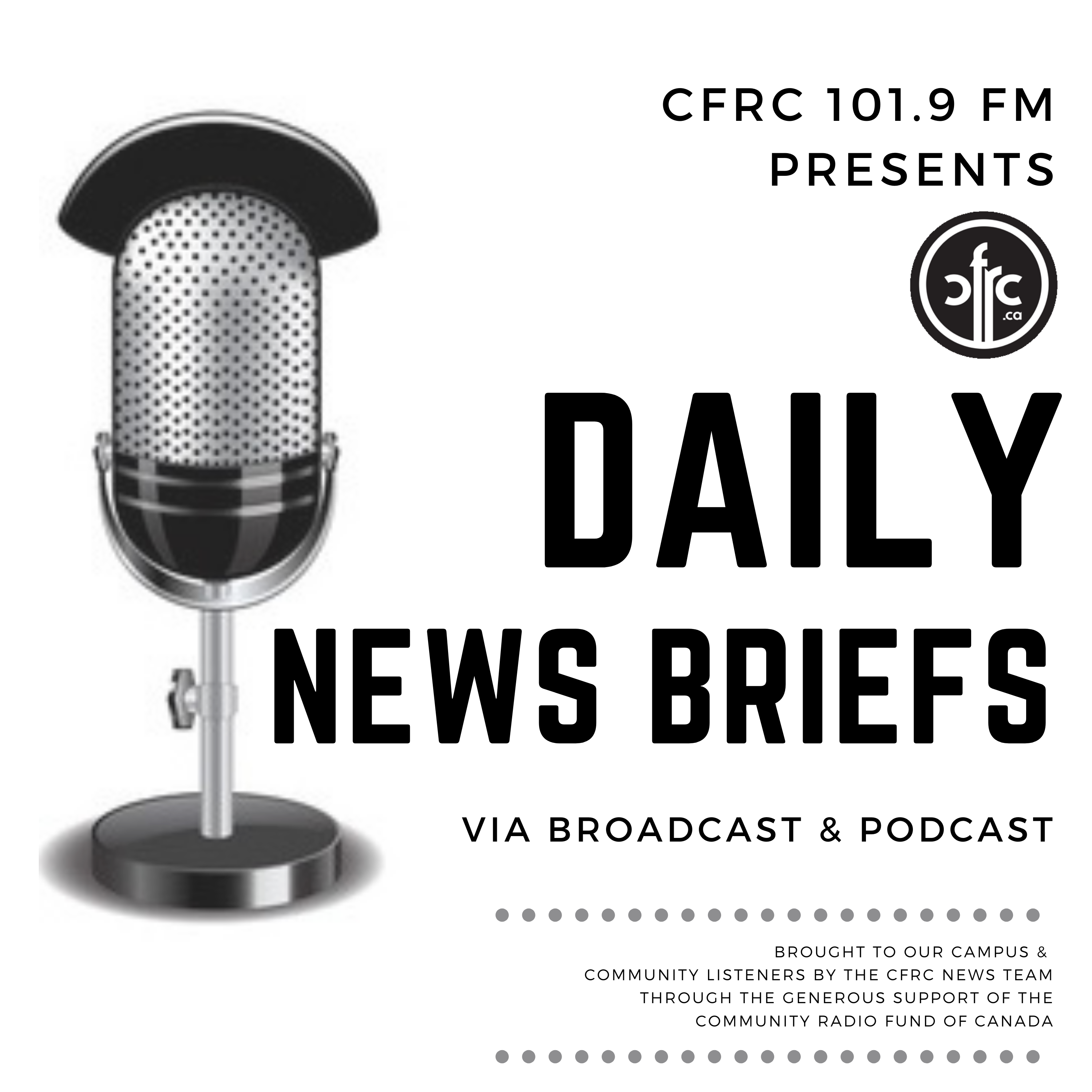 It's Wednesday December 7th. Good Morning I'm Karim Mosna with your daily news brief. In the news…
With the United Nations Biodiversity Conference or COP15 beginning in Montreal today and the UN's COP27 having recently wrapped up, Just Recovery Kingston and Kingston Youth Climate Action are sponsoring a City and Climate Town Hall online tonight at 7, with three panelists discussing opportunities and obstacles for climate justice at the local level.
The panelists will discuss: How Kingston can meet the 50% by 2030 target required by the Intergovernmental Panel on Climate Change, and what can be done in response to the climate crisis at the municipal level. The panelists include:-Mary Jane Philp of 350 Kingston Ian Borsuk of Environment Hamilton and Burnaby city councillor Alison Gu.
To register visit the Just Recovery Kingston Website, and join me at 5 on The Scoop for an exclusive interview with Mary Jane Philp of 350 Kingston.
A new museum telling the story of local Holocaust survivors has opened. L'dor Vador: From Generation to Generation, the Holocaust Museum and Educated Centre is located within Kingston synagogue Beth Israel Congregation. The museum is comprised of a permanent exhibit of Family Trees that illustrate the stories of ten children who survived the Nazi genocide of Jews during World War 2, and how they built their lives in Kingston. The trees were created by students of the former Queen Elizabeth Collegiate and Vocational Institute.
Teacher Pam Simon who spearheaded the project says, "The goal of creating this museum space is to not only educate students, but also to educate History and English teachers on how to teach the Holocaust."
The exhibit also includes a surviving Torah Scroll from the destruction of European Jewry.
That's all for your daily news brief. I'm Karim Mosna, if you have any news tips email: news@cfrc.ca
Podcast: Play in new window | Download
Subscribe: Apple Podcasts | Spotify | iHeartRadio | Stitcher | TuneIn | Deezer | RSS | More