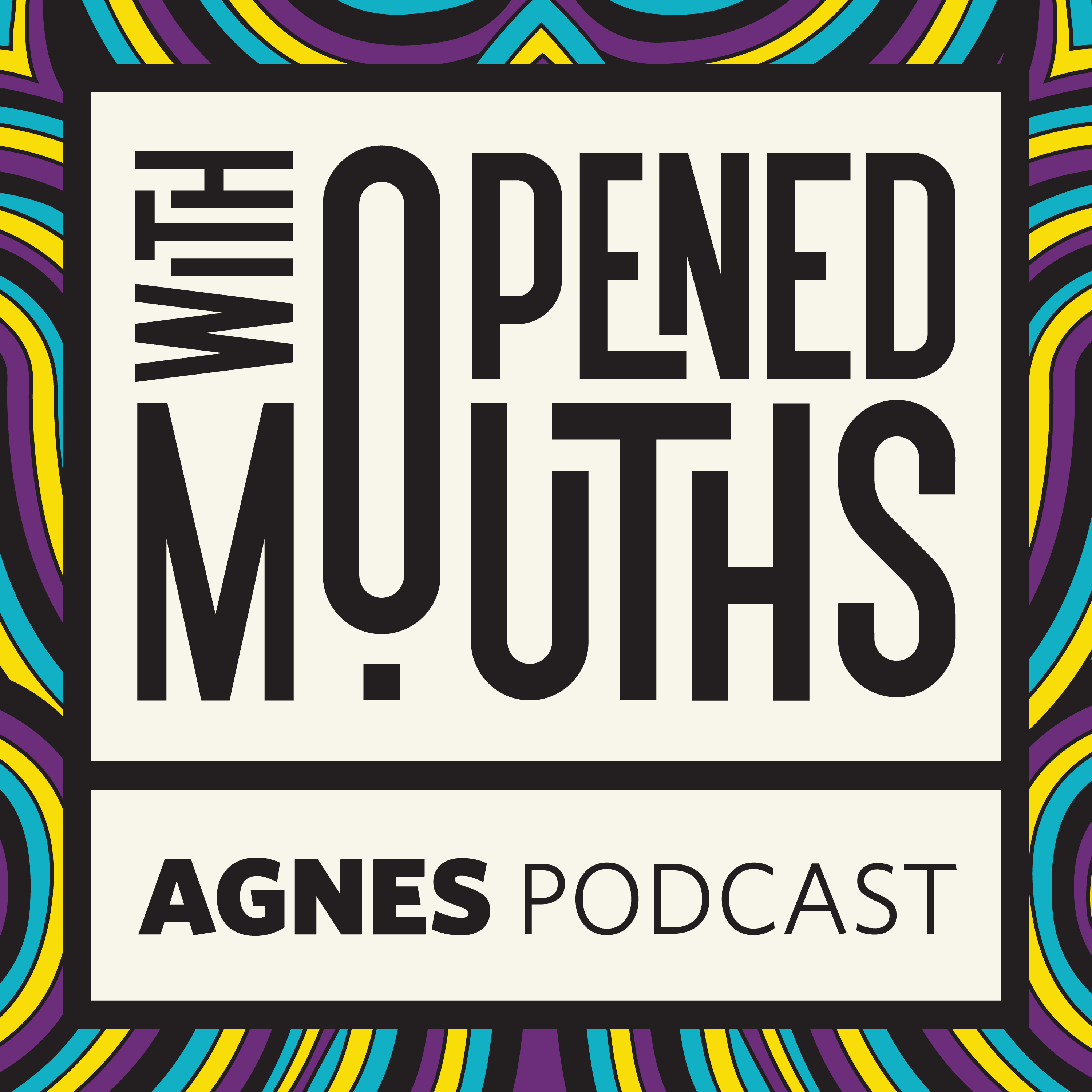 In this episode, poet Billie the Kid talks with Qanita Lilla about honouring stories as living entities. Through storytelling she manifests light, hope and joy. Billie's practice takes us on a journey through a tapestry of family, poet communities, and resonant connections with mentors. The fundamental humour in her writing emerges as speaking back to what it means to be an Indigenous poet living in Kingston. 
Show notes: https://bit.ly/3H66JnV 
Transcript: https://bit.ly/3GLhE53 
With Opened Mouths: The Podcast is hosted by Dr Qanita Lilla and produced by Agnes Etherington Art Centre in partnership with Queen's University's campus radio station, CFRC 101.9 FM. 
Original music by Jameel3DN, produced by Elroy "EC3" Cox III and commissioned by Agnes Etherington Art Centre, 2021.
The graphic for the podcast is created by Vincent Perez.
The podcast is supported by The George Taylor Richardson Memorial Fund, Queen's University; the Justin and Elisabeth Lang Fund; and Young Canada Works Building Careers in Heritage, a program funded by the Government of Canada.
Podcast: Play in new window | Download
Subscribe: Apple Podcasts | Spotify | Amazon Music | iHeartRadio | Podchaser | TuneIn | Deezer | RSS | More