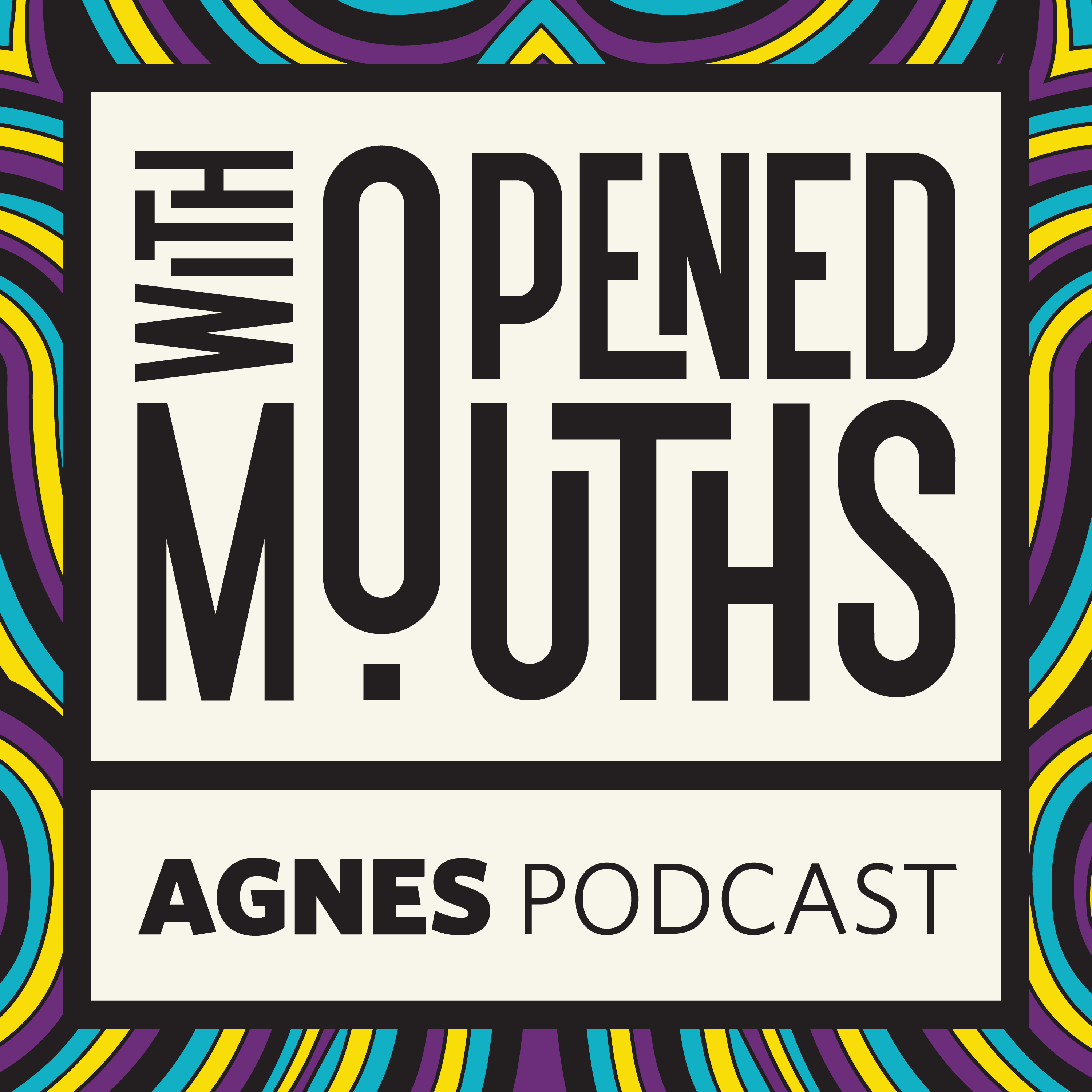 Visual artist Kosisochukwu (Kosi) Nnebe talks with Qanita Lilla about the rich sources of her artistic practice. Inspired by social theory as well as her lived experience, Kosi creates art that resists the easy consumption of blackness and allows instead for quiet, sometimes disturbing realizations to emerge. Referencing her video installation in the Brown Butter exhibition at Agnes (2022) Kosi shows how the agential repositioning of Black bodies as performers and storytellers serves a liberatory function.
Show notes: https://bit.ly/3H9Q3Mg 
Transcript: https://bit.ly/3XfAqbP 
With Opened Mouths: The Podcast is hosted by Dr Qanita Lilla and produced by Agnes Etherington Art Centre in partnership with Queen's University's campus radio station, CFRC 101.9 FM. 
Original music by Jameel3DN, produced by Elroy "EC3" Cox III and commissioned by Agnes Etherington Art Centre, 2021.
The graphic for the podcast is created by Vincent Perez.
The podcast is supported by The George Taylor Richardson Memorial Fund, Queen's University; the Justin and Elisabeth Lang Fund; and Young Canada Works Building Careers in Heritage, a program funded by the Government of Canada.
Podcast: Play in new window | Download
Subscribe: Apple Podcasts | Spotify | Amazon Music | iHeartRadio | Podchaser | TuneIn | Deezer | RSS | More