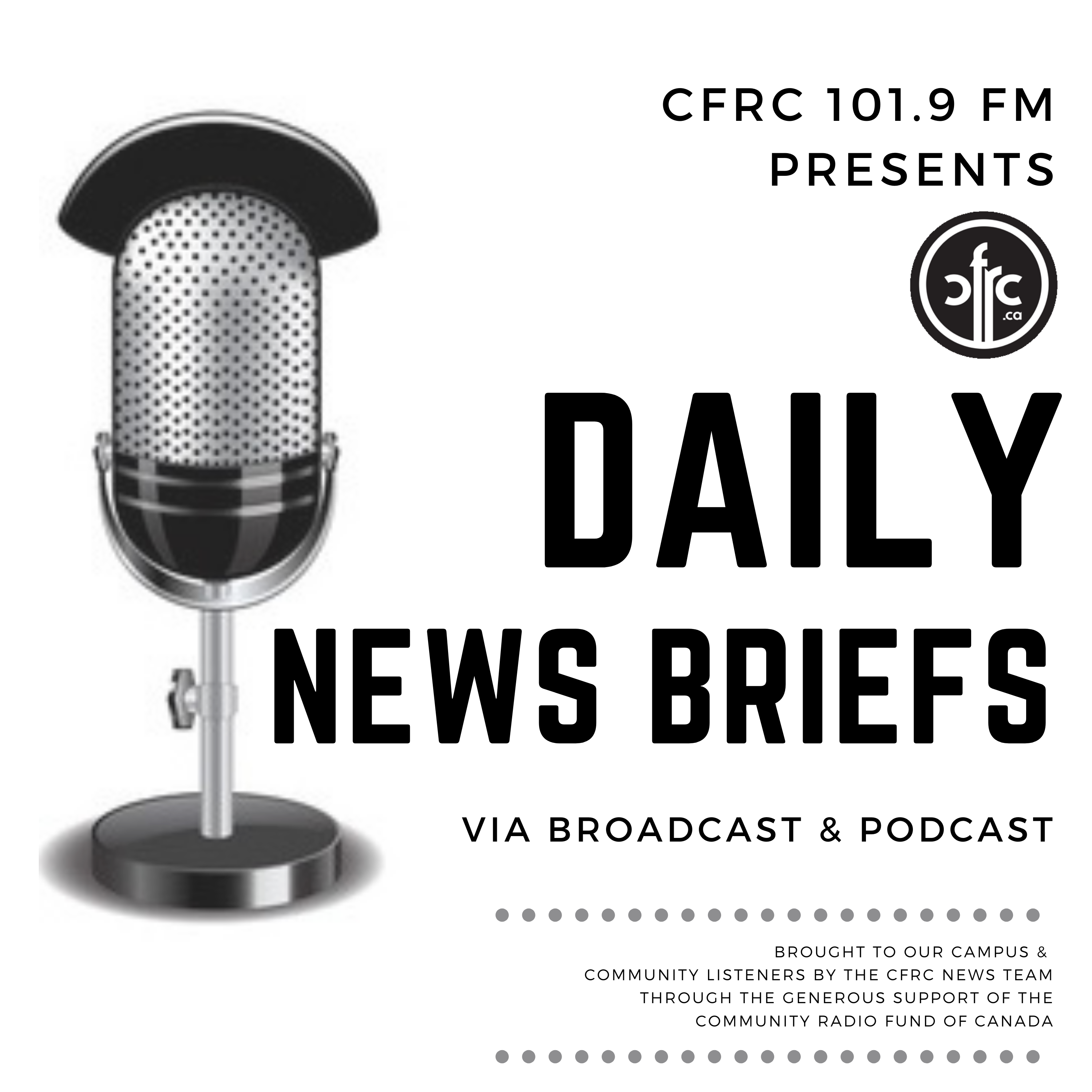 Here's your CFRC daily news brief for Friday, September 11 2020.
There are three new active case of COVID-19 in the region. A male and female in their 30s both tested positive; these cases are unrelated. A 19-year old female was diagnosed and it is travel related, and medical officers do say that no cases should stem from hers. With students now starting school, and a surge of young adults migrating back to Kingston as many post-secondary students begin their semester, Kingston Health Sciences Centre has reported that more people are getting tested for COVID-19 to ensure their safety. The KFL&A Public Health Unit also reminds community members that wait times may be over an hour as the return to school has increased the requests for testing. The COVID Assessment Centre, located at the Leon's Centre on 1 Tragically Hip Way, is open from 9am to 4pm daily.
Updated from KFL&A PHU: 1 previously active case has resolved, bringing Kingston's current numbers to 115 total cases, 112 resolved, and 3 active. For more information on current status of cases from KFL&A visit https://www.kflaph.ca/en/healthy-living/status-of-cases-in-kfla.aspx
The Kingston Frontenac Public Library Rideau Heights Branch located at 85 Maccauley Street is open as of today. The hours are 10am to 6pm on Mondays and 9am to 5pm on Fridays. Curbside pickup will no longer be available.  Learn more about the branch, its collections, and updates about its programming here.
If you're looking for a way to enjoy the sunny weather this evening, consider visiting Dunham Park for some live music from 6:30-8pm. Melady Melodies performs acoustic guitar music from the 60s all the way to the present day so check it out at Dunham Park, just off of Dunham Street for a socially distanced fun time.
Have a news update you would like to share? Reach out to news@cfrc.ca!
Podcast: Play in new window | Download