CFRC is here to help Queen's University students and members of the Kingston community achieve their podcasting dreams!
Start a podcast in three easy steps: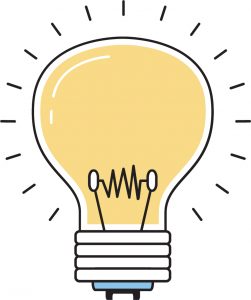 1. Have a great idea! Do a little research to make sure you're doing something that's unique to you and will find its own niche in a crowded podcasting world. The more distinctive the concept, the better chance it will succeed. Podcasts also have to align with the Mandate and Mission of CFRC.
 
2.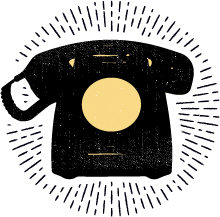 Contact us — we'll give you a form to fill out, detailing your ideas and plans to create a world-class podcast. Here's a PDF of the form we'll send to you. It may have changed a bit since we created this page, but that's the gist of it.
3.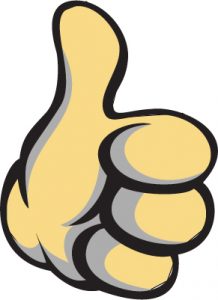 We may be back and forth with the form a bit, asking you to refine your idea, flesh out a marketing plan, etc. Once we're satisfied with your plan, we will send it to CFRC management for final approval. Then we'll meet to start the production process rolling.
Since we're an all-volunteer shop running on a shoestring budget, we ask podcasters to contribute to this project, either with volunteer time, or sometimes financially. Your help is what makes all of this possible!
How it works
We're still in early days, and waiting for some official policy to be approved by our board of directors. In a nutshell, though, the service is structured according to the type of podcaster we're working with.
Organizations
Organizations (like a school or department at a university, a company making an official company podcast, a large non-profit) pay the station a studio rate for time in studio (we provide an engineer), and if needed editing time. The podcasting elements (posting the podcast to our website and distribution to podcast platforms: Apple, Google Play, Spotify and Stitcher) are provided without further charge.
Since we charge by the hour it's very hard to say what the final cost would be without more details: a 30-minute show where you and your guests show up well prepared and ready to record, needing very little editing when you're done, would cost much less than an hour-long show that takes two hours to record and several hours to edit.
Individuals
Individuals 
are encouraged to
get involved with the station as volunteers
, at which point they'll be trained and can sign up for studio time and self-engineer at no cost. Podcasting is effectively entirely free, but there's an expectation that podcasters will find ways to contribute to the project by helping promote other podcasts, light postering, etc.
Individuals can also pay for studio and editing time like organizations do if they just want to roll in and not worry about any technical elements.
Programmers
Programmers 
are people who get involved
with the station and create a radio show
like all our usual FM radio show hosts (this is the 'broadcast live' you're mentioning). This is a process where you get trained, submit an FM show proposal to the programming director, and if it gets approved you'll be given a time slot on the air. We then "convert" the live shows to podcasts. Again, you'll be expected to help with the podcast project overall as a station volunteer. You don't need to have a show on the FM radio station to have a podcast.
Legal stuff
There will be contracts! We're working with the amazing
Queen's Business Law Clinic
to draft official contracts for our podcasters. Once they're ready we will post them on this site so prospective podcasters can review them before moving forward.