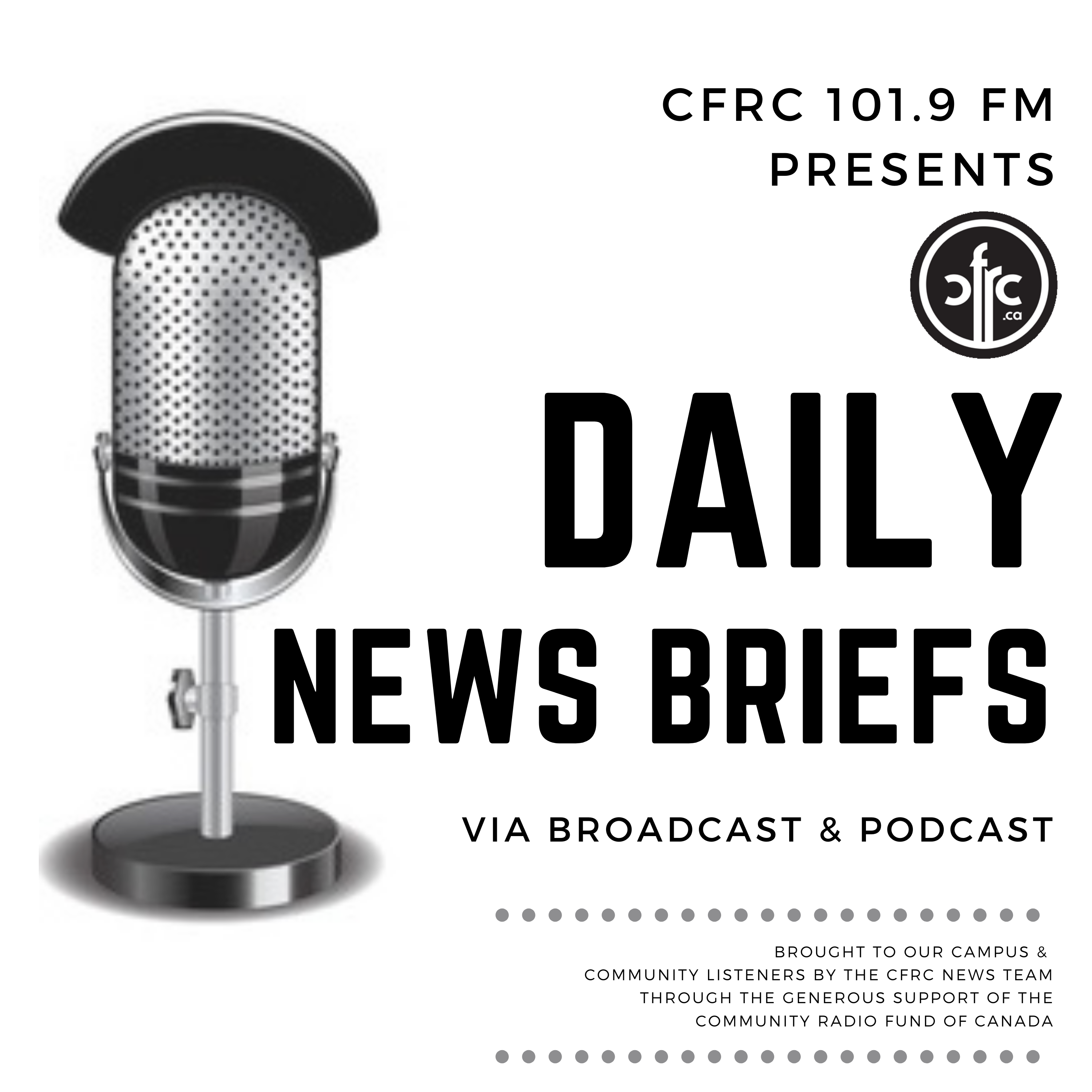 Here's your CFRC Daily News brief for Wednesday, October 14 2020.
There are currently only 12 active cases of COVID-19 in the KFLA region. Two women in their 60s were diagnosed with COVID-19, and 6 cases have been resolved since. One of the women is from the South Frontenac region and the other is from the Kingston region. One caught it from a close contact and it is unknown how the other women contracted the virus. 
Kingston police have now put $10,000 fines into effect for parties or gatherings that exceed COVID-19 limitations. This was put into place after a house party on William Street had over 40 people attend, despite COVID-19 restrictions of 10 people indoors, and 25 outdoors. Those in attendance may be fined $880 for attending an event that exceeds this number.
The YMCA is only limited to those who are residents of the Kingston, Frontenac, Lennox, Addington, Lanark and the United Counties of Leeds and Grenville area, as the province has slowly been transiting to a modified version of phase 2 regarding the pandemic. Anyone who comes to the YMCA locations in Brockville or Kingston to purchase a day pass or any other service will have to prove their residence of the city with government-issued ID. Members who scan in are automatically flagged if they are from out-of-area and will unfortunately be turned away as the YMCA is taking these measures to keep the community safe.
Have a news update to share? Reach out to news@cfrc.ca today!
Podcast: Play in new window | Download
Subscribe: Apple Podcasts | Spotify | iHeartRadio | Stitcher | TuneIn | Deezer | RSS | More