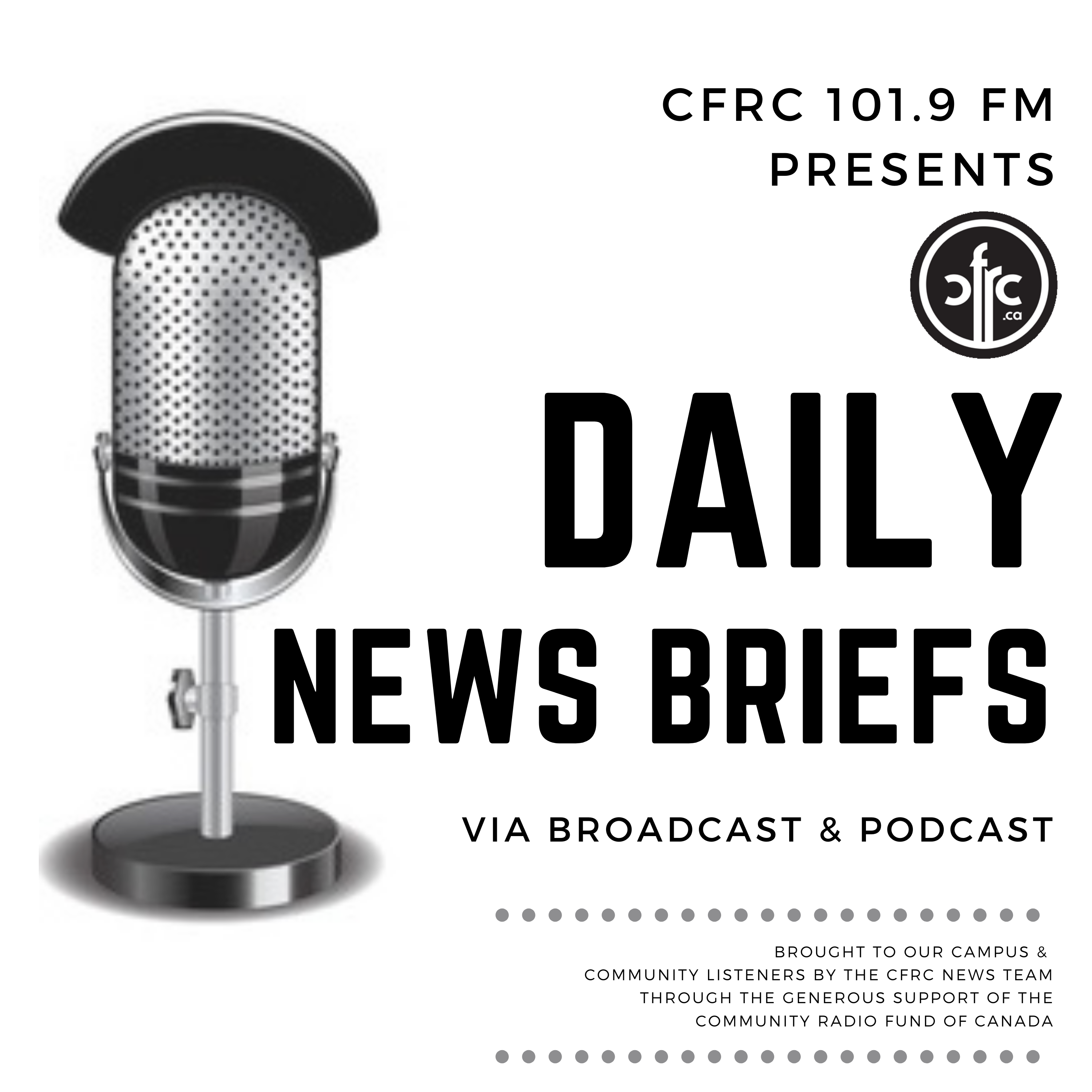 Good morning folks, you're listening to the daily news brief on CFRC 101.9FM. It is Tuesday, November 10th, 2020, it is 8 am, so I hope you all have your morning coffee on hand, because I know I do. Today we have a high of 17 and a low of 13, you know what that means, break out the summer shorts!!
KFLA Public Health is reporting 6 new COVID-19 cases in Kingston today, our recovered cases are 1, which brings our total number of active cases to be  11.
In Kingston's right now, Kingston Symphony commemorates Remembrance Day in a new digital performance. Kingston Symphony is performing, digitally, to showcase a brand new piece called Tracing Colville by awarding winning Canadian composer and Kingston resident, Dean Burry. Tracing Colville was recorded remotely and individually by over 40 musicians in the Kingston Symphony and four musicians in the Sinfonia Rotterdam while in isolation in their homes, in honour of Remembrance Day and to commemorate  the 75th anniversary of the end of WW2 
A Fun Fact: about the Kingston symphony association is that they were established in 1953. The association strives to produce and promote professional quality programs of instrumental and choral music for the education and enjoyment of audiences in the Greater Kingston area. 
That's your daily news brief.  Have a news update you would like to share?  Reach out to news@cfrc.ca.  I'm Jessica Somersall. Have a great rest of your day folks, and enjoy this morning's Indie Wake Up Call coming up next right here on CFRC 101. 9 FM.
Podcast: Play in new window | Download
Subscribe: Apple Podcasts | Spotify | iHeartRadio | Stitcher | TuneIn | Deezer | RSS | More