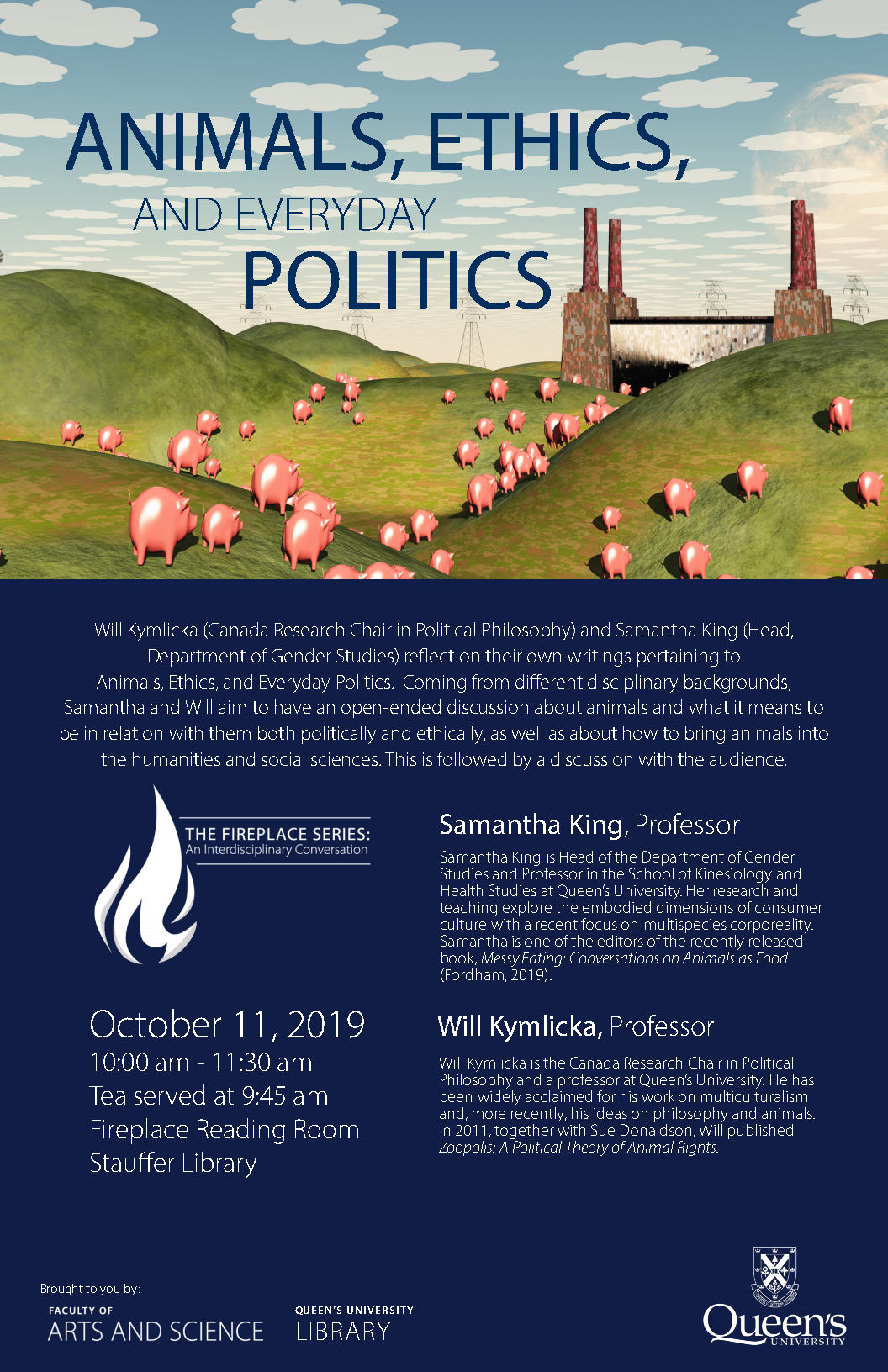 Recorded: 11 October 2019
Animals are a part of human ethics and everyday politics, and in this episode of the Fireplace Series Will Kymlicka and Samantha King reflect on their own writings pertaining to animals. Coming from different disciplinary backgrounds, Samantha and Will have an open-ended discussion about animals and what it means to be in relation with them both politically and ethically, touching on animals' status as property, the responsibility of the state to animals, as well as tensions between individual and structural practices that affect the lives of animals.
Speaker Details:
Will Kymlicka, Canadian Research Chair in Political Philosophy
Will Kymlicka is the Canada Research Chair in Political Philosophy and a professor at Queen's University. He has been widely acclaimed for his work on multiculturalism and, more recently, his ideas on philosophy and animals. In 2011, together with Sue Donaldson, Will published 'Zoopolis: A Political Theory of Animal Rights'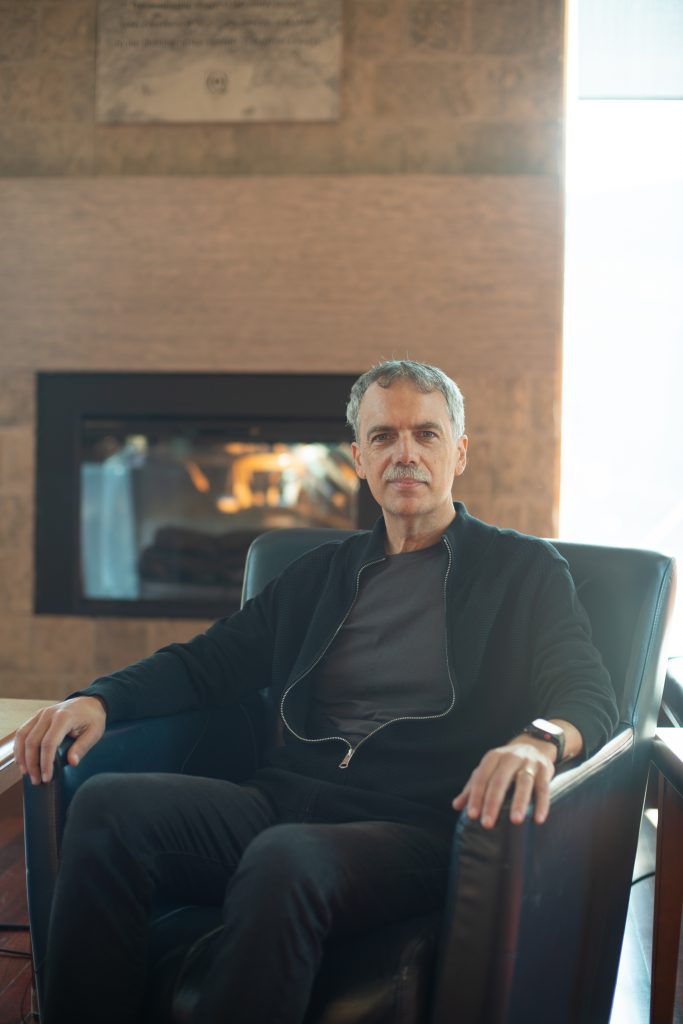 Samantha King, Head of Queen's University's Gender Studies Department
Samantha King is Head of the Department of Gender Studies and Professor in the School of Kinesiology and Health Studies at Queen's University. Her research and teaching explore the embodied dimensions of consumer culture with a recent focus on multispecies corporeality. Samantha is one of the editors of the recently released book, Messy Eating: Conversations on Animals as Food (Fordham, 2019).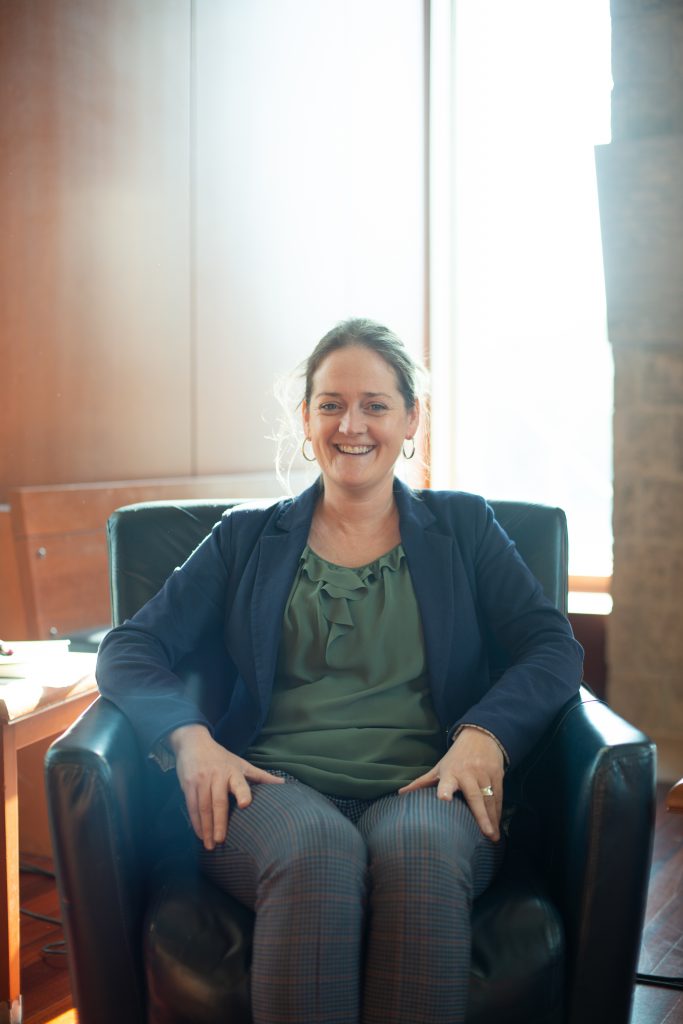 Credits:
Series Directors: Dr Allison Morehead (Art History and Art Conservation) and Dr. Laura Jean Cameron (Department of Geography and Planning)
Assistant Coordinator: Claudia Hirtenfelder (PhD candidate, Department of Geography and Planning)
Podcast recording and editing: Dr. Matt Rogalsky (DAN School of Drama and Music)
Event Assistance: Thank you to the FAS and Queen's Library for supporting the podcast series with special thanks to Barbara Crow, Sandra Morden, Michael Vandenburg, Jacquie Jameson, Nancy Petri, Vicky Arnold, Kim Bellefontaine, and Donald Napier
Music: Marjan Mozetich
Photographs: Oliver Hirtenfelder
Podcast: Play in new window | Download
Subscribe: Apple Podcasts | Spotify | Stitcher | RSS