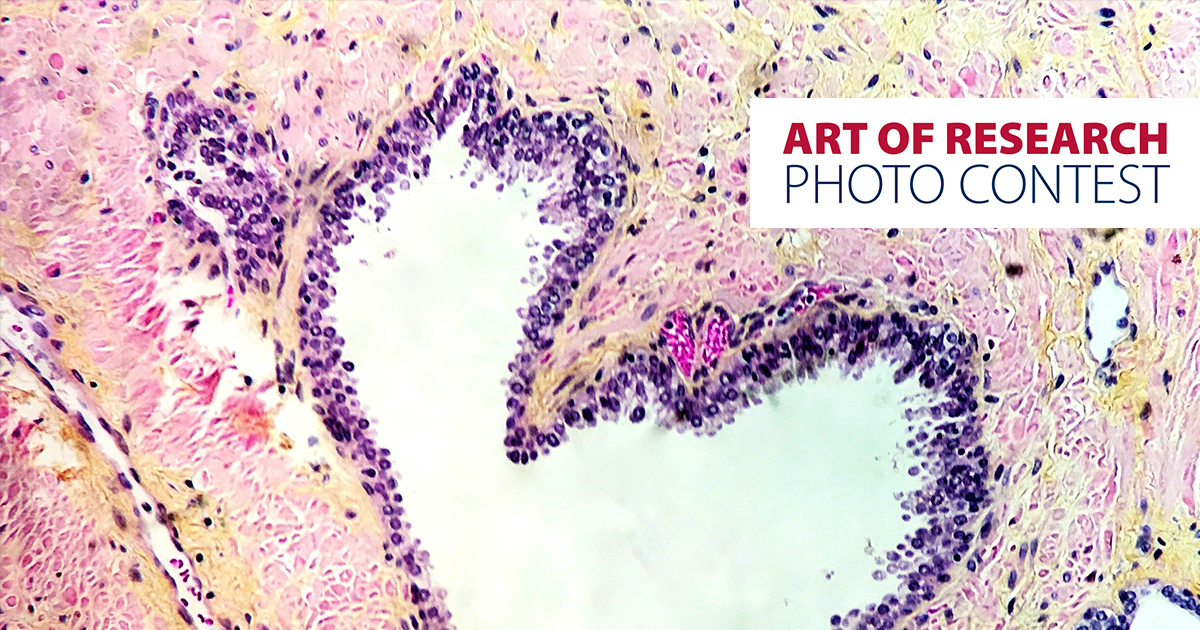 Melinda Knox, Associate Director – Research Profile and Initiatives and Kayla Dettinger, Research Promotions Coordinator with University Relations at Queen's University join us in this episode. Together, they tell us all about the 2020 Art of Research Photo Contest now underway at Queen's. We learn about the contest's inspirations and the ways in which researchers use photography to communicate and tell stories about their research. We also learn about the various categories researchers can enter, the ways in which the University leverages the amazing photographs to promote research, and details about entering the competition. Deadline is March 12th! Submit today!
About the photograph:
"Love Under the Microscope" by Dalila Villalobos
As pathologists in training, we are constantly reminded that both human cellular responses and the most deadly medical conditions can be unexpectedly beautiful under the microscope. We are trained to be detail oriented and to understand disease in all its forms because abnormalities will only present to the eye that knows what to look for. This photo captures a normal prostatic gland with its characteristic double layer and irregular branching. The moment we diagnose a benign condition in a patient that is anxiously awaiting results is always rewarding. But, if, on top of that, we see heart-shape glands, it is inspiration.
Location of photograph: Kingston Health Sciences Centre
Researcher Affiliation: MD, Resident, Anatomical Pathology Submission Year: 2018-19
Podcast: Play in new window | Download
Subscribe: Apple Podcasts | Spotify | Amazon Music | iHeartRadio | Podchaser | RSS | More