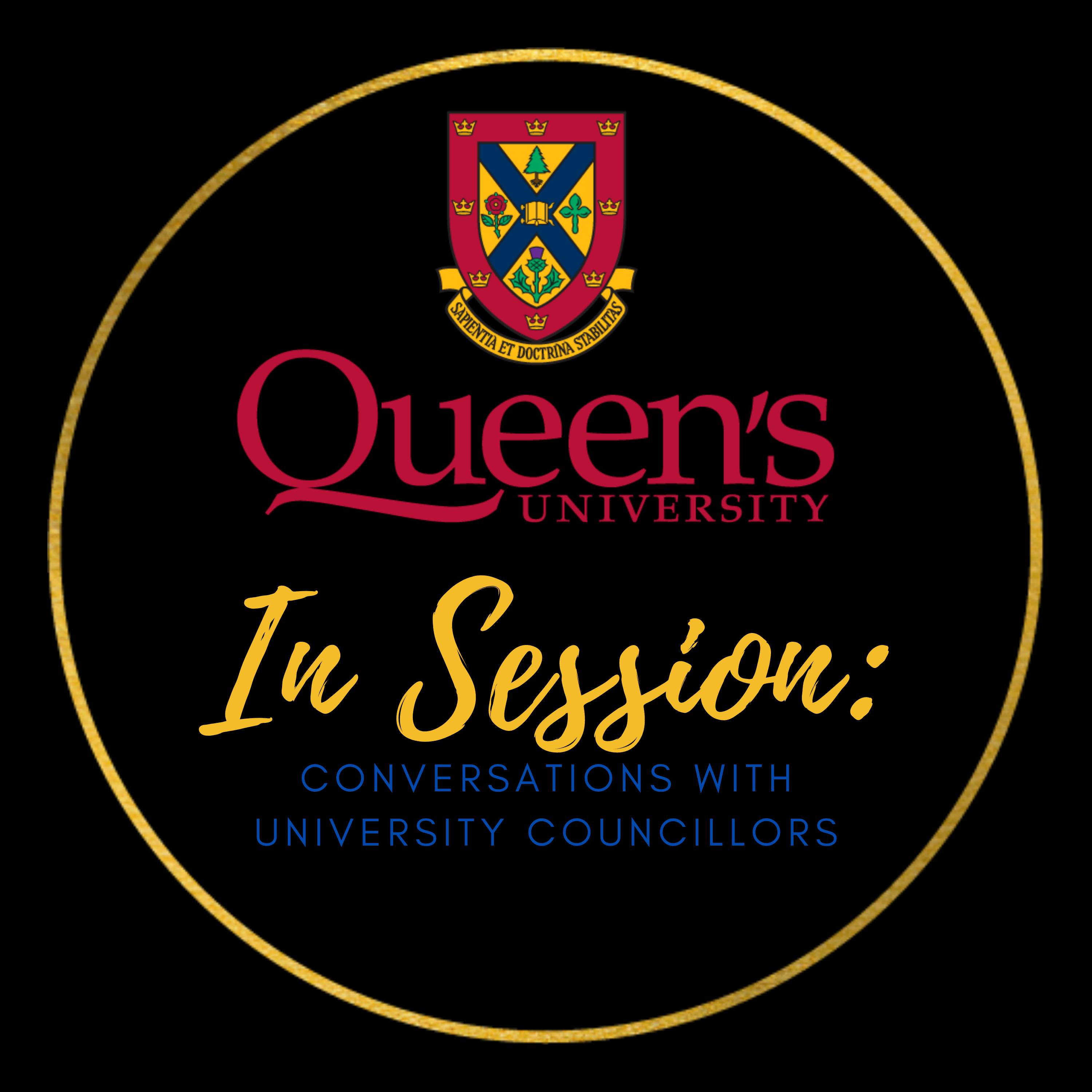 In our third installment of In Session: Conversations with University Councillors, we chat with Queen's Alumni Opiyo Oloya and Mary Wilson Trider.
Opiyo Oloya chats about his arrival to Canada as an undergraduate student and his academic and career pathway in Education leading him to become the current Superintendent of Schools, York Catholic District School Board.  He also sheds light on the extraordinary work of managing the pandemic across 30 schools under his supervision in the GTA.
We also chat with Mary Wilson Trider who sheds light on her many leadership roles including her fascinating work at President and CEO of Almonte General Hospital and Carleton Place & District Memorial Hospital as well as her Chairmanship of the Queen's University Board of Trustees.
Both share inspiring stories and advice for students and fellow alumni about staying engaged with each other and with Queen's University in addition to their encouragement of alumni to seek election to University Council.
Goes great with a pot of tea!  Join us!
Podcast: Play in new window | Download
Subscribe: Apple Podcasts | Spotify | iHeartRadio | Stitcher | TuneIn | Deezer | RSS | More