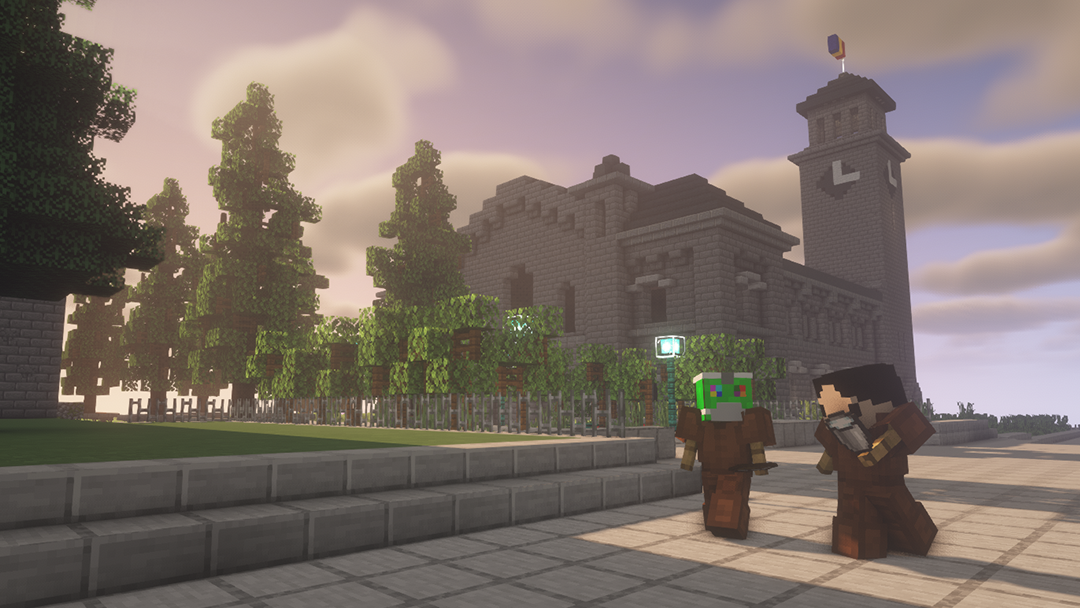 On April 21 2021, almost 100 prospective Queen's Engineering students took to the virtual campus – and experienced Queen's in a whole new way. They toured the campus, hunted for eggs, and joined a lively Q&A with the Dean  – on a dedicated Minecraft server that replicates the campus itself.
In this episode of Campus Beat, we're chatting with Alex McKinnon, Sci '21 and co-President of QUCraft, the Queen's Minecraft Team as well as with Kevin Deluzio, Dean of the Faculty of Engineering and Applied Science.
From them, we learn about the Minecraft club, how Queen's campus is being rebuilt in the Minecraft space, and how students and alumni can participate in this ongoing building effort. We also learn more about how the virtual campus came to become a fun, interactive segment of the Faculty's recruitment campaign this year, what prospective students did on the tour, and what conversations emerged.
Podcast: Play in new window | Download
Subscribe: Amazon Music | Podchaser | RSS | More