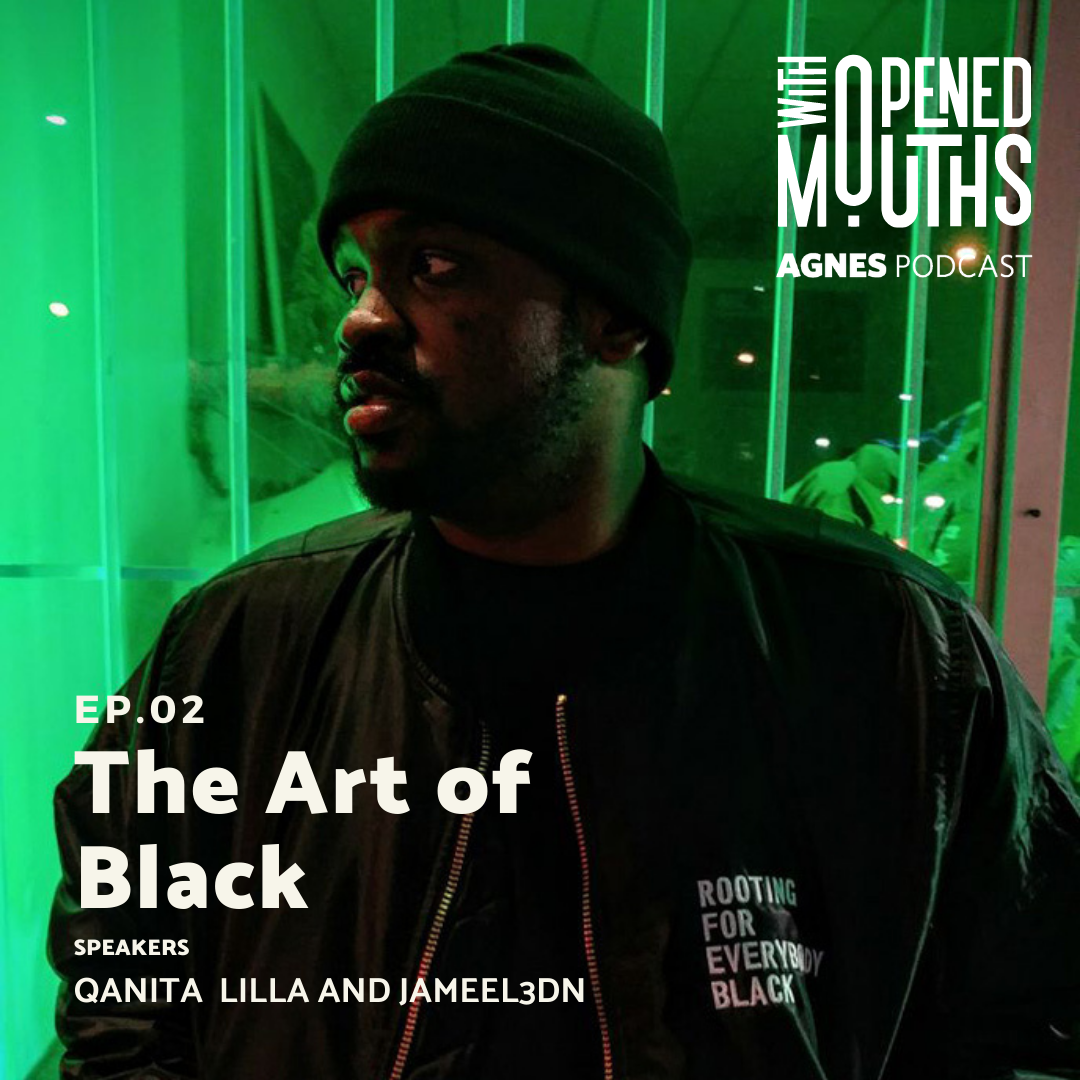 In the second episode, Qanita Lilla speaks with rapper and social activist, Jameel3DN. Jameel is the artist behind the incredible song, "The art of Black," composed for With Opened Mouths: The Podcast. They speak about his life journey, of overcoming intergenerational obstacles, of developing his voice as a Griot (storyteller) and of reaching an understanding of the collective good.
Listen to "The Art of Black" in its entirety here: https://bit.ly/3AXz1Lx
Song lyrics: https://bit.ly/3genHTe
Meet our guest:
Raised in Toronto's west end, Jameel3DN discovered solace through storytelling at a young age. His Jamaican background instilled in him the importance of "feeling" in the performance arts. It is something he has carried with him closely while making music throughout his career. What began as an outlet for jotting down the on-goings of each day as a child, transitioned into poetic stanzas that unveiled the observations and life lessons of adulthood.
Holding nothing back, Jameel3DN's rhymes are candid spitfire tales of his experience as a black man. He takes listeners on a ride as he sheds light on the obstacles he has faced that are often tied to the color of his skin. His last four projects was a four part series called "Letters Form Words Speak" . The tetralogy of projects invites you to take a journey with him through his most trying experiences. Though he doesn't come out the other end unscathed, he is a better man for it.
As a father of three kids, the emcee understands the weight of his words, and uses them to share messages that encourage personal and communal elevation rather than conformity, especially within the Black community. Flipping through to the next chapter Jameel3DN has faith in the path he's chosen and wants his music to be received with an open mind and a clean heart. 
Find Jameel3DN online: https://www.instagram.com/jameel3dn/ 
With Opened Mouths is on view at Agnes Etherington Art Centre from 7 August 2021 to 30 January 2022. Learn more about the exhibition on Agnes's website: https://agnes.queensu.ca/exhibition/with-opened-mouths/   
Episode Transcript: https://bit.ly/3m1VHWy 
The podcast is hosted by Dr Qanita Lilla and produced by Agnes Etherington Art Centre in partnership with Queen's University's campus radio station, CFRC 101.9 FM. 
Original music by Jameel3DN, produced by Elroy "EC3" Cox III and commissioned by Agnes Etherington Art Centre, 2021.  
The graphic for the podcast is created by Vincent Perez. 
The podcast is supported by the Justin and Elisabeth Lang Fund and the Ontario Arts Council, an agency of the Government of Ontario.
Podcast: Play in new window | Download
Subscribe: Apple Podcasts | Spotify | Amazon Music | iHeartRadio | Stitcher | Podchaser | TuneIn | Deezer | RSS | More