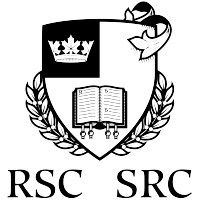 On Tuesday September 7th, Queen's University announced that four of its researchers have been elected to the Royal Society of Canada, one of the highest academic honours for Canadian scholars in arts, humanities and sciences.  Professor emeritus John Berry has received the honour of Fellowship, while professors Heather Castleden, Karen Lawford, and Sari van Anders have been elected to the College of New Scholars, Scientists and Artists. This diverse group has research specialties ranging from Indigenous health policy, cross-cultural psychology, and gender/sex research to community and participatory-based research with Indigenous communities.
In the first portion of this episode, we chat with Professor John Berry about his lengthy and distinguished research and his election to the Royal Society as a Fellow.
After that, we chat with Haley Galsworthy, a new Queen's student and recipient of the prestigious Schulich Leaders' Scholarship. The Schulich Leader Scholarships, worth up to $100,000, were launched in 2012 by Canadian businessman and philanthropist Seymour Schulich to help identify the next generation of Canada's brightest potential leaders in STEM.
Podcast: Play in new window | Download
Subscribe: Apple Podcasts | Spotify | Amazon Music | iHeartRadio | Stitcher | Podchaser | RSS | More