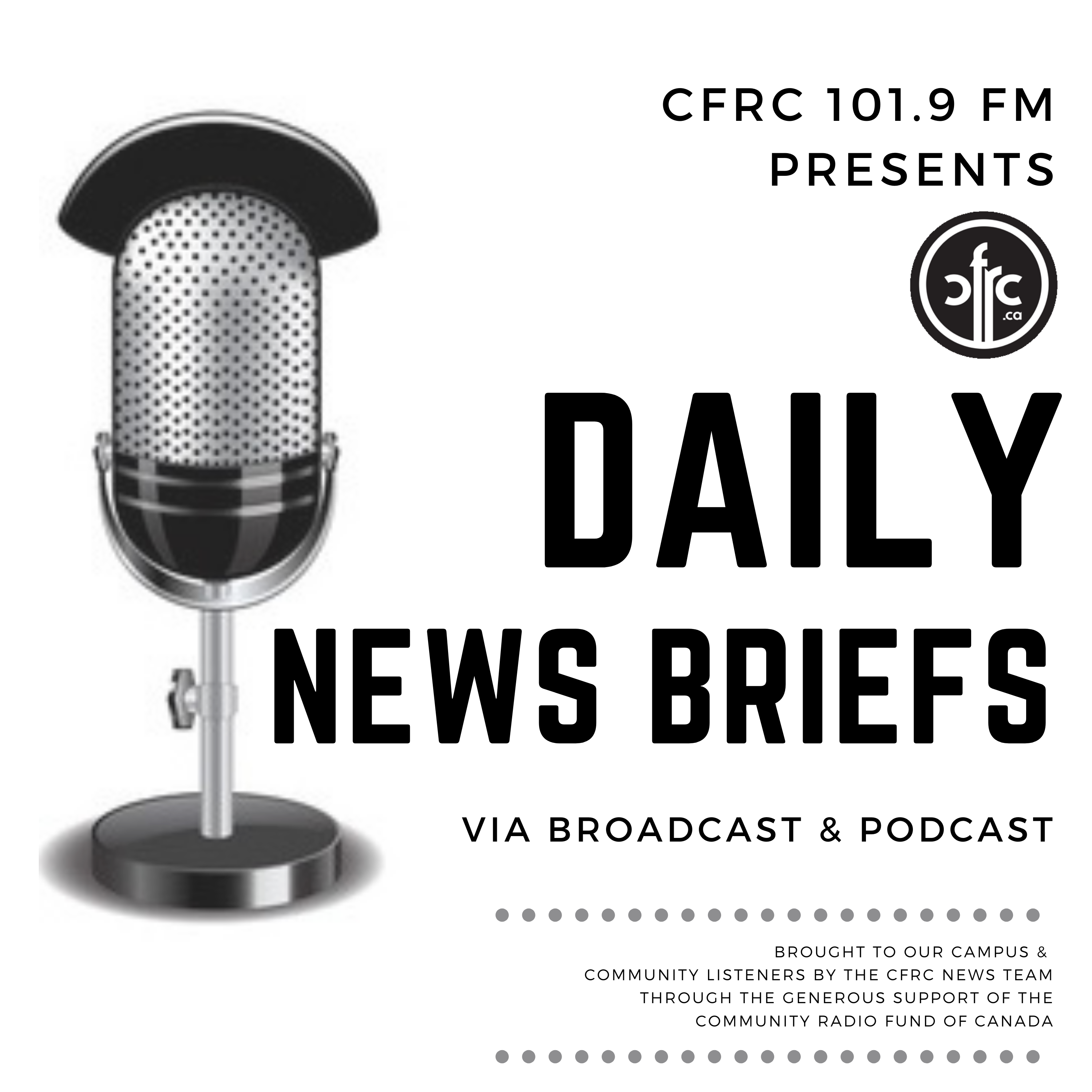 Good Morning it is Tuesday May 31st, you're listening to CFRC 101.9 FM in Kingston, I'm Karim Mosna with your daily news brief. A warm day today, a mix of sun and cloud, slight chance of an afternoon shower or thunderstorm with a high of 28!
In the news…
Kingston Health Sciences Centre has achieved the highest possible honour through Accreditation Canada. KHSC's exemplary standards recognition comes from meeting all of Accreditation Canada's Required Organizational Practices. 
The announcement highlighted KHSC's innovation supporting transformative patient care, a clear commitment to integrated quality and safety plans, broad involvement of patient experience advisors, solid relationships supporting local and regional collaboration, and a remarkable response to the COVID-19 pandemic. KHSC also scored 99.3% compliance rate on 3000 plus best practice global standards. This story courtesy of Kingstonist News.
Kingston Police continue to search for a missing 14 year old girl. Kara Russell was last seen on Thursday May 26th. Police say she may be staying with a friend, and she is known to frequent the Catarqui Centre. She is described as 5 ft. 3, with blue eyes, and long curly blue hair. She was last seen wearing red and white pajama pants and a black long sleeve crop top with red and white stripes. Anyone with information is asked to contact Kingston Police.
Tourism Kingston is highlighting all the sectors involved during tourism awareness week. The sectors being celebrated include: hospitality, film, visitor information services, travel trades, sport and wellness.
Executive Director Megan Knott says,"Every day we're creating a micro campaign to make sure we're clarifying, communicating and celebrating the sectors, as opposed to just making a general statement that tourism is important."
The week kicked off yesterday with an adventure race as  front-line workers made stops around downtown Kingston.In the city of Kingston, tourism has a $533 million economic impact per year, makes up nearly 10% of Kingston's workforce, supplying 15 thousand jobs. Tourism awareness week runs until Saturday June 4th.
A note on the roads, Greer Street from Montreal to Shaw is closed until 3 this afternoon as Utilities Kingston installs a new gas service. 
That's your daily news brief, I'm Karim Mosna. If you have any news tips, please email me news@cfrc.ca. Join me for long-form interviews this afternoon at 5 on Citizen K. Now to Christena for your Arts & Community Events Calendar.
Podcast: Play in new window | Download
Subscribe: Apple Podcasts | Spotify | iHeartRadio | Stitcher | TuneIn | Deezer | RSS | More