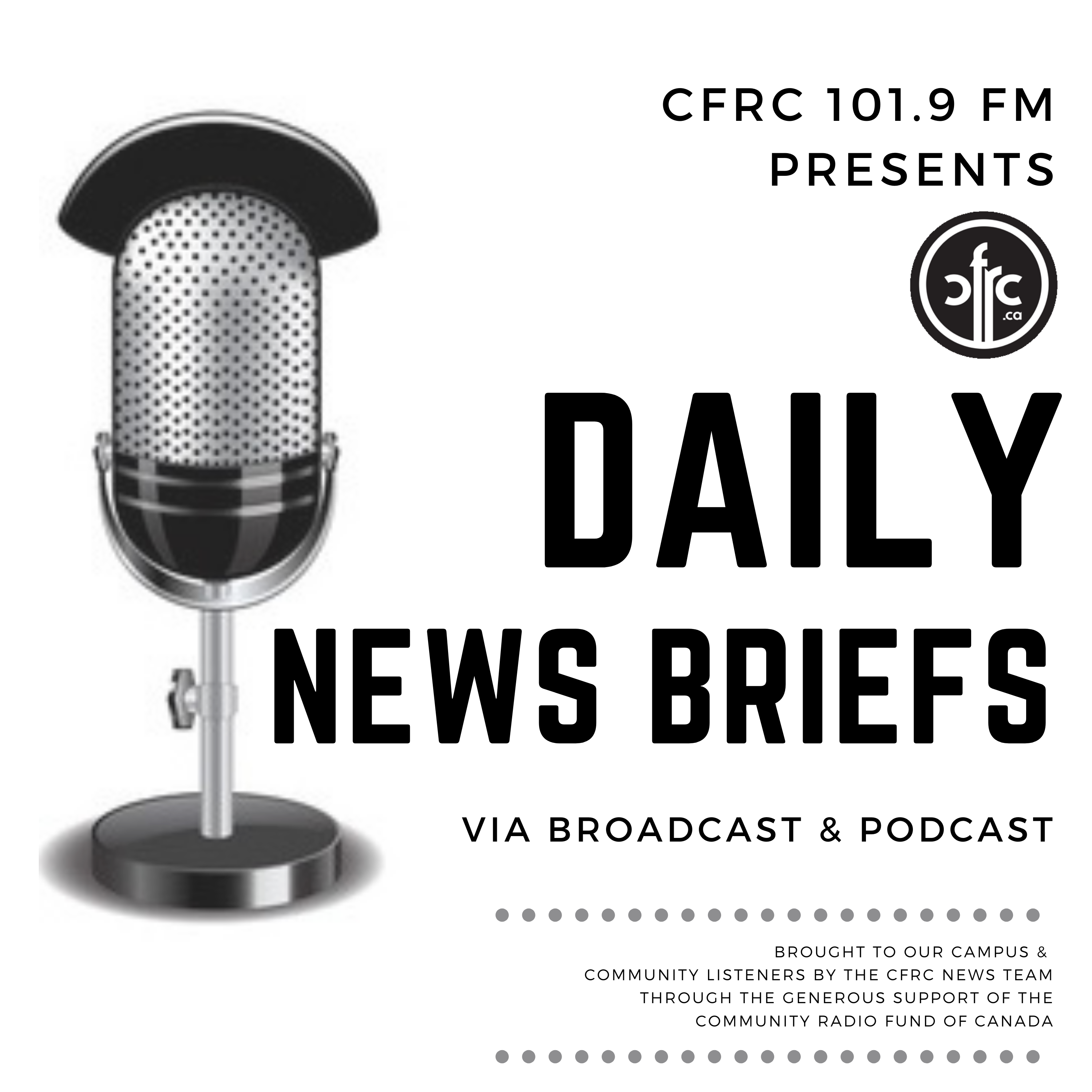 Good Morning , it is Monday June 6th. I'm Karim Mosna with your daily news brief.It's currently 13 degrees, A mainly cloudy day today with a moderate chance of showers late this morning, High 23, showers return this evening.
In the news…
The Kingston Economic Development Corporation is set to make a significant announcement at 10 this morning regarding the Canada Digital Adoption Program to support local businesses in Kingston, Frontenac, Lennox & Addington County and Gananoque. Prime Minister Justin Trudeau announced the launch of the program in March to help medium and small businesses grow their online presence and adapt to the digital economy. The event will be live streamed on the Corporation's Facebook page.
The City of Kingston is looking for input on its Multi-Year Accessibility Plan. Andrew Ashby, Chair of the Municipal Accessibility Advisory Committee says "One in four Ontarians has a disability. Some people are born with different abilities, and others develop them as they age or through other causes."
The Draft 2023-2025 accessibility plan aims to eliminate barriers and is required under the Accessibility for Ontarians with Disabilities Act. The Plan covers City facilities, services and public spaces. To read the plan and to provide feedback, go to the GetInvolved Kingston website. 
The Commuter Challenge kicked off yesterday and runs through Saturday. Both Queens University and the City of Kingston are participating in the challenge. Canadian workplaces and cities compete to reduce their carbon footprint…Teammates take sustainable modes of transportation such as: cycling, walking and public transit, and log their usage through the week. Queens last participated in 2019 and avoided over 5,000 kilograms of CO2 emissions.
The Kingston Film Office, has once again partnered with the Kingston Canadian Film Festival to fund the second edition of its Music Video Initiative, The project pairs local production companies with local performers, Each team receives 2 thousand dollars in funding to create a music video. The videos will premiere at the 2023 Kingston Canadian Film Fest. The deadline to apply for both artists and production companies is July 31st.
That's all for your daily news brief I'm Karim Mosna, if you have any news tips email me news@cfrc.ca
Podcast: Play in new window | Download