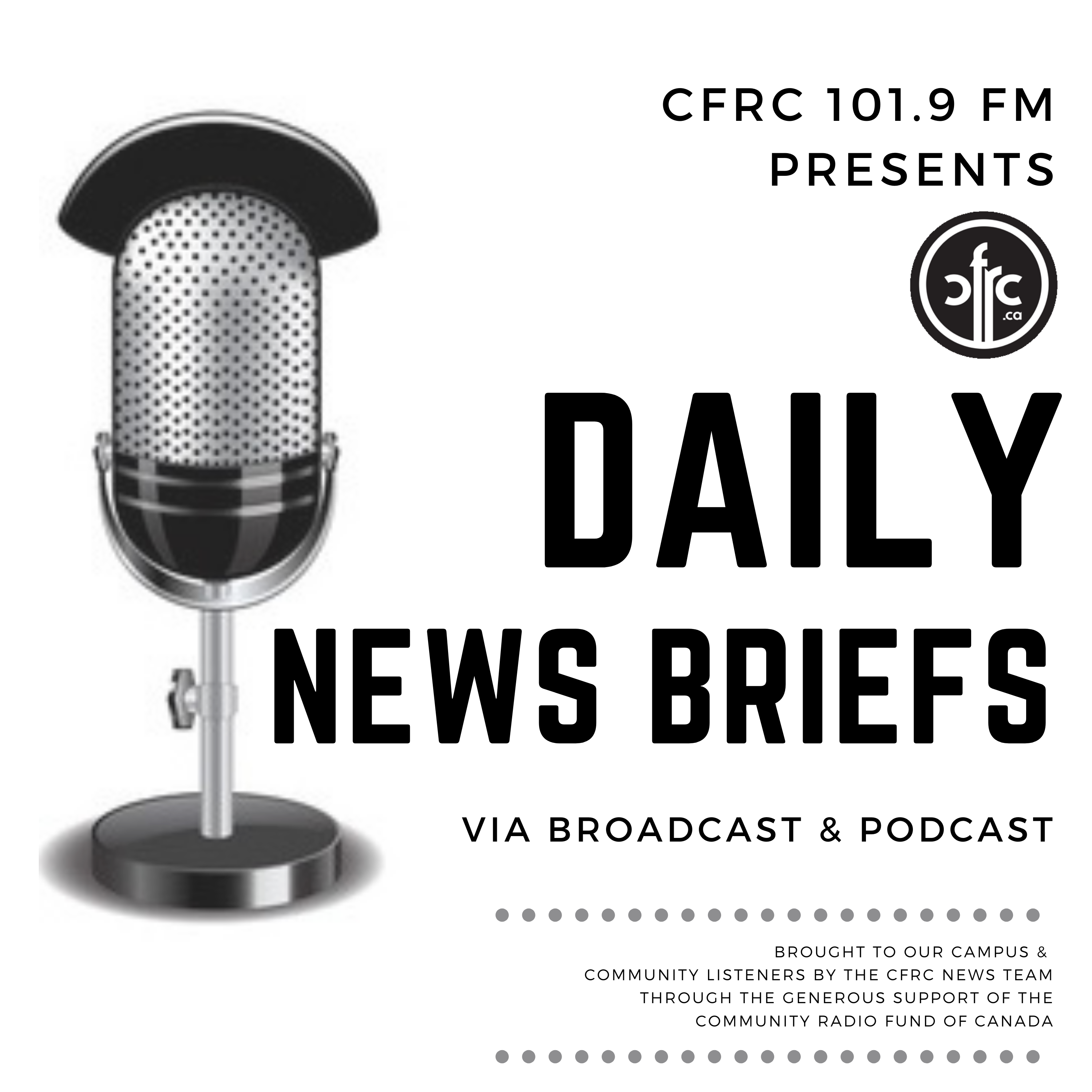 It's Monday July 4th. Good Morning I'm Karim Mosna with your daily news brief. A beautiful start to the first week of July.Sunny today high 27, right now it's 15. In the news…
Kingston Police are investigating a sexual assault that happened early on Canada Day near Brock and University. Just before three in the morning, a 20 year old woman was attacked. She screamed and the suspect fled. Two bystanders then came to help. The suspect is described as about 30 years old, tanned with dark hair and about six feet tall. At the time of the incident, he was wearing grey cargo pants, black boots and a light coloured t-shirt. Kingston Police are looking to speak with the bystanders and anyone else who may have information. 
Despite long wait times for surgical procedures with Kingston Health Sciences Centre and reports of staff shortages and strain in the health care system province-wide, a Medical Director of Perioperative Services, Dr. Romy Nitsch is optimistic that things are getting better in the surgical unit.
Nitsch says "Our staffing was challenged in the surgical program prior to the pandemic,…As we noticed it coming we invested significant time and finances into training, orientation and retention. So our staffing situation…is actually looking very good right now."
According to Nitsch, thousands of patients are currently sitting on the waitlist. However, she says, "We're going to be increasing rooms at our ambulatory surgical centre…we've opened new surgical units to help us handle overflow..It's really looking at any and all possibilities."
The full conversation with Dr. Nitsch is coming up this afternoon at 4:30 on the Scoop.
The Marine Museum of The Great Lakes is offering free art classes to all, thanks to a 12 thousand dollar grant from the Kingston and Area Community Foundation.
Programs and Communications Manager Michelle Clarabut says the classes enhance appreciation for the great lakes, and it's a chance to learn about local history. She says, participants' work will be incorporated into a final art installation depicting connections they make with the great lakes. The first class began on Saturday July 2nd.
That's all for your daily news brief. I'm Karim Mosna, if you have any news tips email me: news@cfrc.ca
Podcast: Play in new window | Download
Subscribe: Apple Podcasts | Spotify | iHeartRadio | TuneIn | Deezer | RSS | More