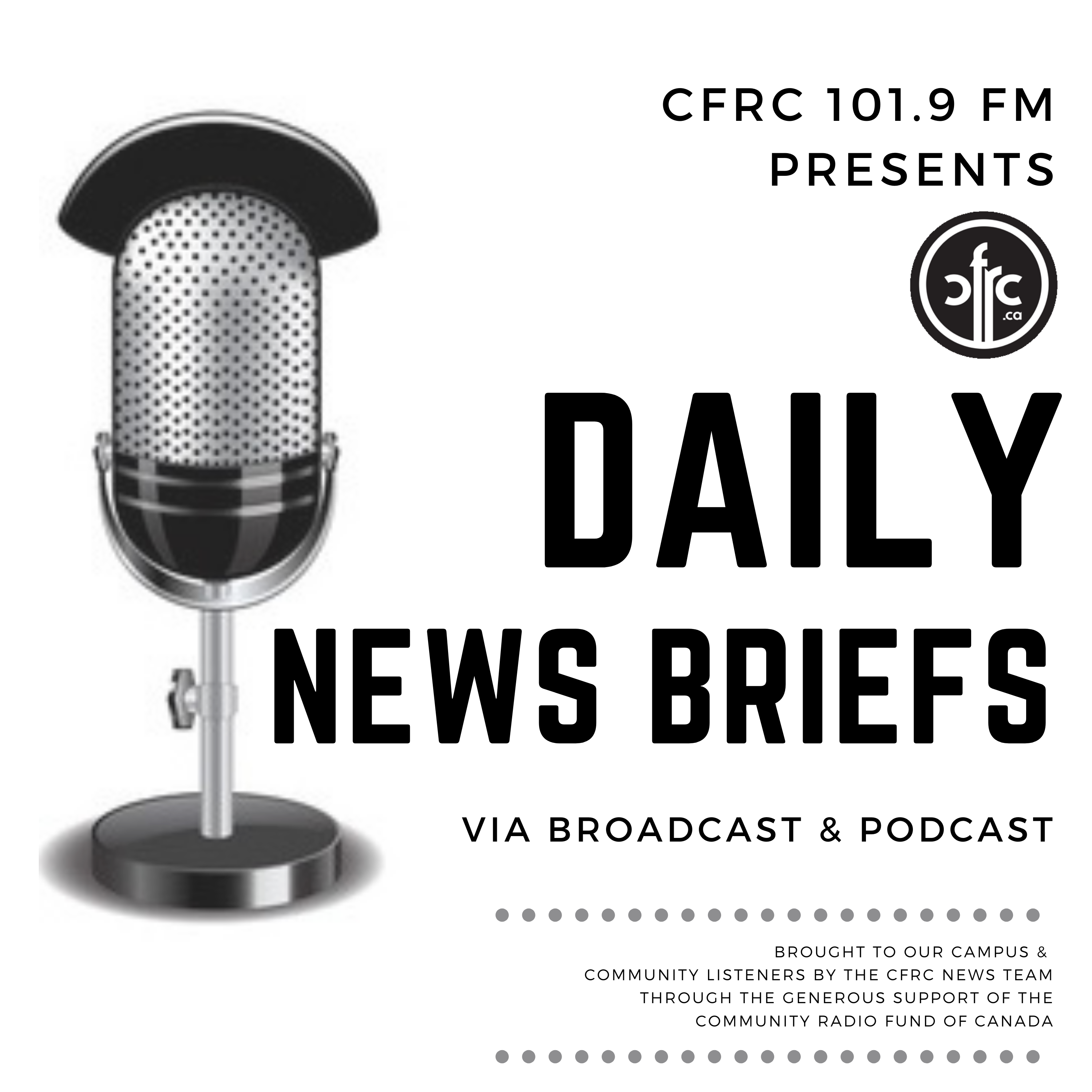 It's Thursday August 4th. Good Morning I'm Karim Mosna with your daily news brief. In the news…
A resounding 96% vote from Hospitality and Food Services staff at Queen's University's Donald Gordon Hotel and Conference Centre was recently triggered by pay gaps between Donald Gordon employees and those doing the same jobs on main campus. According to CUPE 229, there is close to a $6 an hour pay gap for those at Donald Gordon as compared to other workers on campus.
CUPE 229 President Sheri Ferris says, "We hope for the same respect as main campus workers, we are hoping to bridge that gap and make it a fair system."
Negotiations between CUPE and the employer, Aramark will resume on August 17th.  Ferris says, "We are certainly preparing ourselves in case there's a strike…`Early September we would be in a strike position if talks break down."
Communications Manager, Corporate Communications at Aramark, Chris Collom wrote in an email, " The company intends to keep working with the Union toward a settlement that works for everyone. In the event of a work stoppage, we have contingency plans to ensure that services are not interrupted."
The City of Kingston Planning Committee will review Patry's Davis Tannery development proposal at their meeting this evening. NoClearCuts Kingston is set to hold a rally at Confederation Park before the meeting and have said they will present a petition opposing the project. If the Planning Committee approves the Davis Tannery proposal it will go before Kingston City Council next week.
The 2022 Sail Canada 49er Youth Championships begin today. The championships host a total of 17 Canadian teams and one team from Bermuda. The Canadian teams include Matthew Young who participated in Team Canada's 2022 World Sailing Championships. Races run today through Sunday.  
That's all for your daily news brief, I'm Karim Mosna. If you have any news tips email me: news@cfrc.ca
Podcast: Play in new window | Download
Subscribe: Apple Podcasts | Spotify | iHeartRadio | Stitcher | TuneIn | Deezer | RSS | More