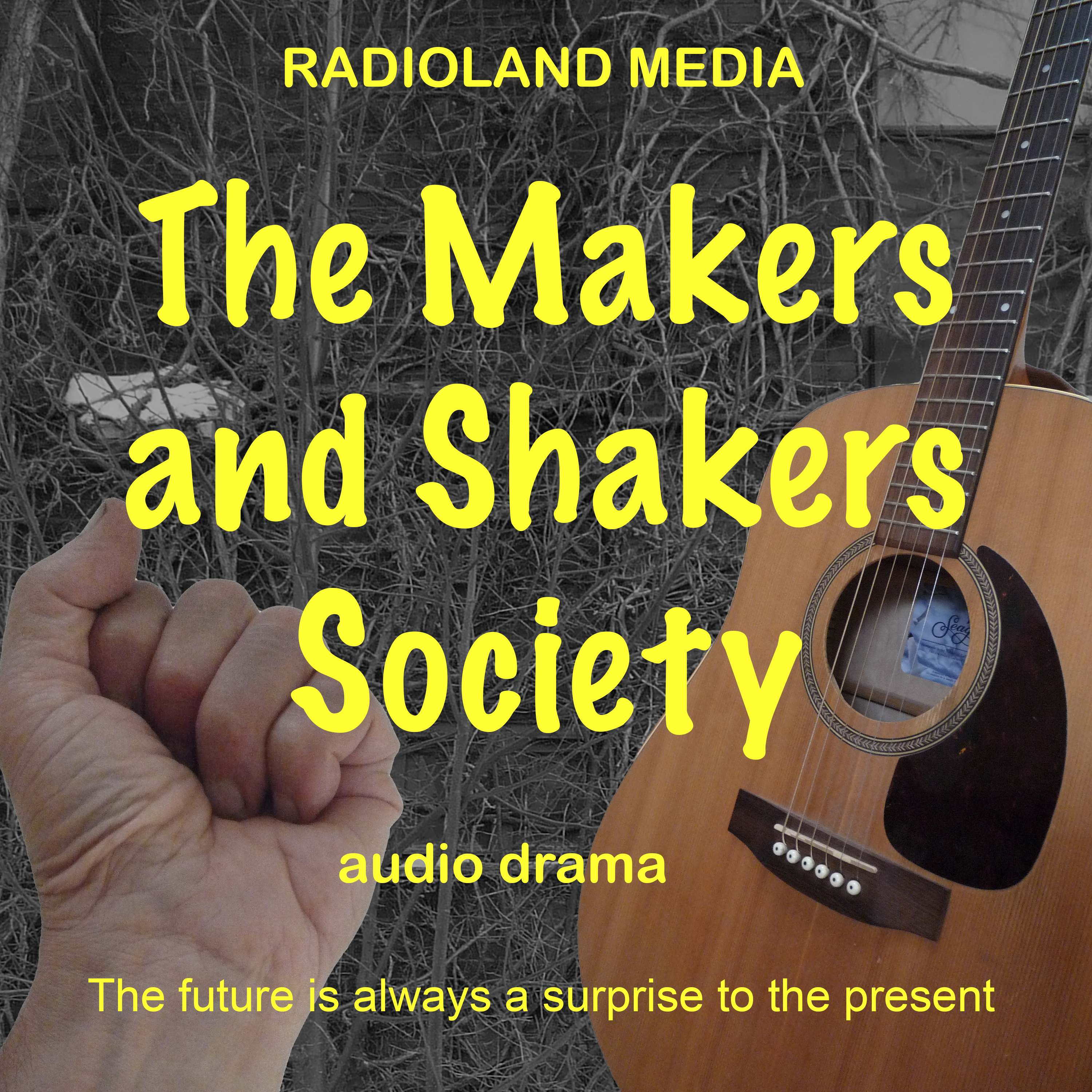 Coming soon to CFRC 101.9 FM and your favorite podcast platforms, get ready for The Makers and Shakers Society, a serialized radio theatre production by Kingston-based artists of the Radioland Media Collective.
The Makers and Shakers Society series speculates about imaginary futures, but its makers call this work 'documentary fiction' because it is based on many years of research about present circumstances and near future possibilities. Much like Margaret Atwood's sci-fi novels, everything in this radio drama has happened somewhere or likely will happen soon. It is the antithesis of 'fantasy,' although the makers would be remiss if they didn't confess to a redemptive impulse. If this narrative were a novel, it would be what literary critics call a "bildungsroman," a literary genre that focuses on the psychological and moral growth of the protagonists from youth to adulthood in which character change is important.
Grace, Seth, Leah, and Oliver come from very different backgrounds. Inspired by Greta Thunberg, they meet in grade twelve at KCVI and become climate activists. Each in their own way, they struggle to survive the climate apocalypse. A climate-friendly government takes power in Ottawa, but is battered by backlash and scandal. By 2038, the four friends are forced to make hard choices.
The Makers and Shakers Society is a scripted audio drama in six parts written and directed by Clarke Mackey. All cast members have Kingston connections. Performers include Jackson Watt-Bowers, Vishmayaa Jeyamoorthy, Stephanie Fung, Paul Smith, Anna Sudac, Liam Karry, and Cassel Miles. The music is composed and performed by Kevin Bowers.
Tune in every Thursday at 7 pm on CFRC 101.9 fm from September 15 to October 20. Subscribe to the Podcast! Podcasts for each episode will be made available the next day.
For more information go to makersandshakers.ca
Podcast: Play in new window | Download
Subscribe: Apple Podcasts | Spotify | iHeartRadio | Stitcher | TuneIn | Deezer | RSS | More