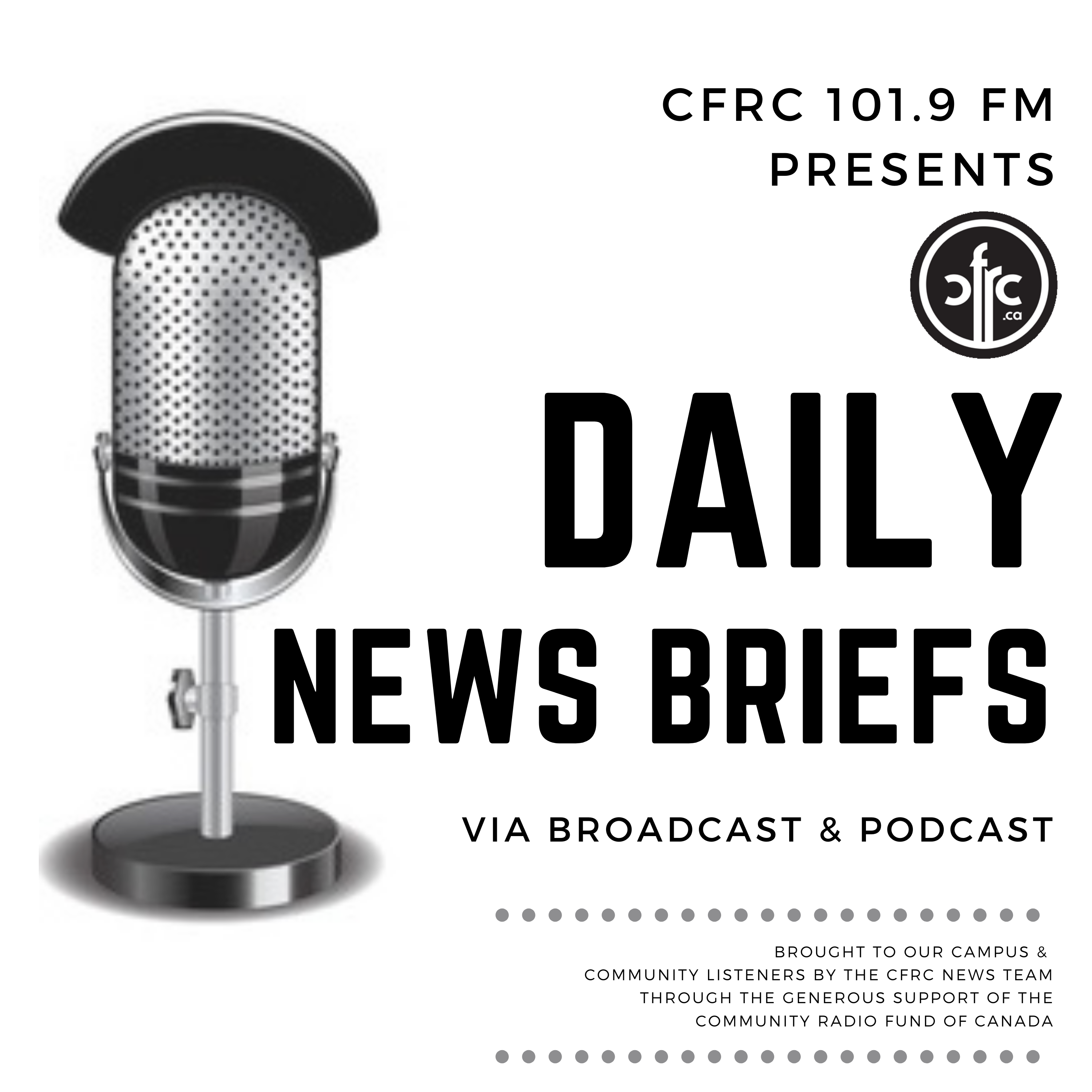 It's Monday October 24th. Good Morning I'm Karim Mosna with your daily news brief. In the news…
It's Voting Day! Kingston Transit and Kingston Access Bus will be offering free transit to electors today during voting place hours. You must show your Voter Information Notice when you board the bus. Free transportation on Kingston Access Bus will be for registered users of that service only and when reserving their transportation, the elector will have to identify which voting place they are going to. Both in-person and online voting is open until 8 p.m. however you need to register for online voting by 5 this afternoon. For all the information on voting including registration and to find your voting location, go to cityofkingston.ca/vote
Voter turnout in Kingston since the 2000s has consistently hovered around a percentage in the high 30s to low 40s, which is fairly typical across the province and Acting Deputy City Clerk Derek Ochej says municipal elections consistently see lower turnout than their provincial and federal counterparts.
For this election, the city increased the number of online voting days from 10 to 20.
Ochej says "I think the biggest thing for us this year will be seeing if the increased opportunities will have an impact on voter turnout."
This story courtesy of Owen Fullerton, Local Journalism Initiative Reporter with YGK News.
The H'art Centre is showcasing the work of neurodiverse artists across Canada in the new exhibit Connecting Canadians: Freshwater. 
 H'art Centre Marketing and Communications Manager Tracy Ryan says the project began through a partnership with The Marine Museum of The Great Lakes to commemorate the 50th anniversary of The Great Lakes Water Quality Agreement, a commitment between Canada and The United States to restore and protect The Great Lakes.
We then reached out to a network of inclusive arts groups across the country, asked them to reflect on their own relationship with freshwater and to create art that reflected that theme,"
The exhibit will be the first to be displayed at THE MIX, the H'art Centre's new four thousand sq. ft. gallery and outreach space.
The full exhibit, Connecting Canadians: Freshwater is on display starting Friday October 28th and running every Friday until December 2nd from 10am-2pm at The MIX.
Catch my full conversation with Tracy Ryan tomorrow afternoon at 5 on CITIZEN K.
That's all for your daily news brief. I'm Karim Mosna if you have any news tips, email me: news@cfrc.ca
Podcast: Play in new window | Download
Subscribe: Apple Podcasts | Spotify | iHeartRadio | Stitcher | TuneIn | Deezer | RSS | More