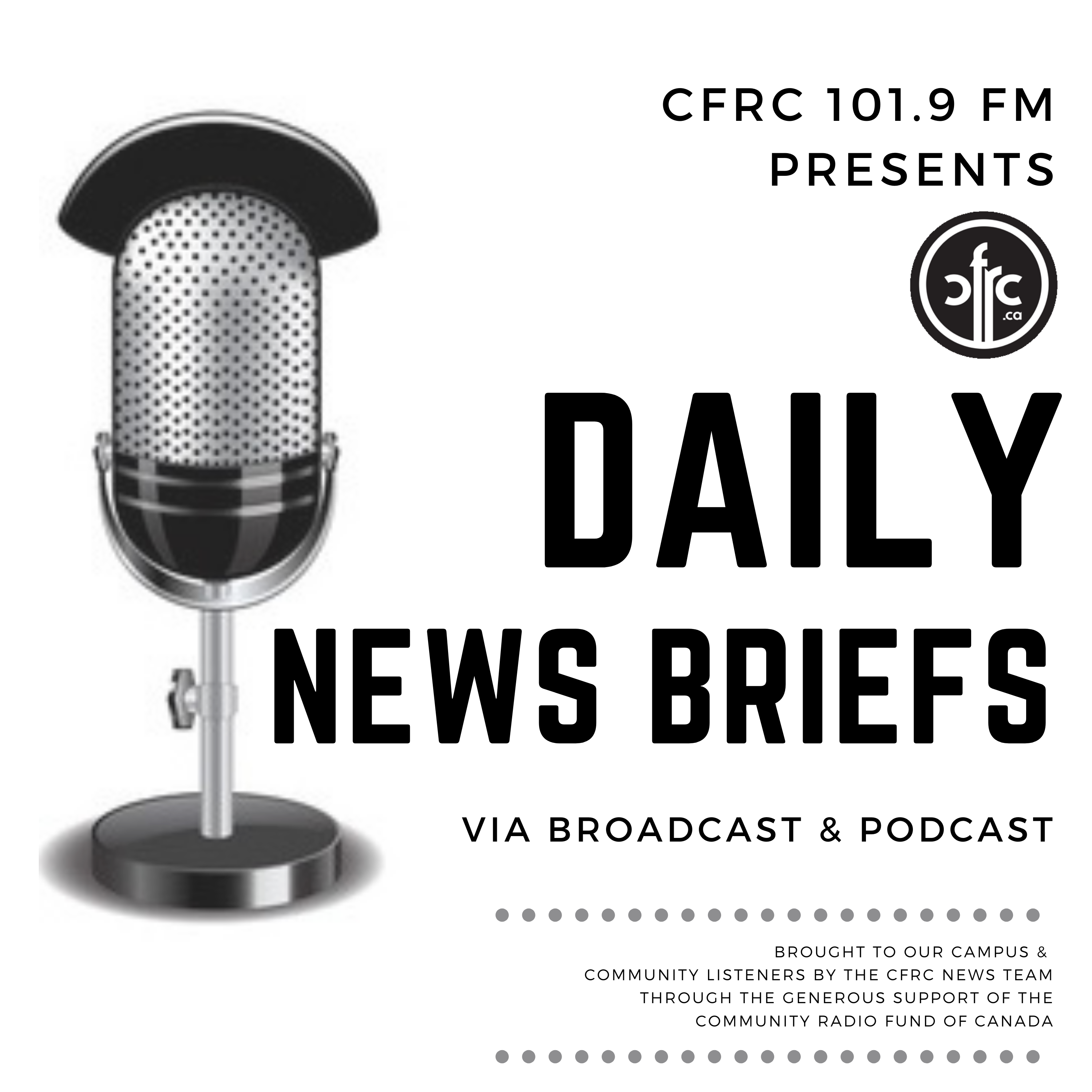 It's Wednesday November 2nd, I'm Karim Mosna with your daily news brief. In the news…
Protestors outside Kingston City Hall chanted "Woman, Life, Freedom," and "Say Her Name: Mahsa Amini," as they formed a human chain in support of the people of Iran on Saturday afternoon. One of the protestors who asked to be identified as JF says the chain symbolizes the unity of Iranian people.
She says, it's no longer just a movement, it's a revolution. People are fighting with their lives for really peaceful protests, they get shot by real gun shots to death…People of Iran are trying to say we don't want this regime, they have to be gone, these people are not representing our beautiful country…People with different ethnicities and different religions raise their voice for the first time because they were really suppressed."
The protests were sparked in September, after the death of 22 year old Mahsa Jina Amini while in morality police custody. Full coverage of the human chain coming up this afternoon at 5 on Citizen K
The Bank Of Canada recently raised interest rates another half a percent to 3.75%. in an effort to cool inflation. Professor of Economics at Queen's University Mr. Gregor Smith says it appears to be working.
<<AUDIO CLIP>>
He adds, "Overall GDP growth rate is coming down and the Bank of Canada is forecasting GDP rate of only about 1% for 2023… even if that's not a recession, it's certainly going to be slower than the growth of the last couple years."
Catch my full conversation with Mr. Smith tomorrow afternoon at 5 on the Scoop.
That's all for your daily news brief, I'm Karim Mosna. If you have any news tips email me: news@cfrc.ca
Podcast: Play in new window | Download
Subscribe: Apple Podcasts | Spotify | iHeartRadio | Stitcher | TuneIn | Deezer | RSS | More