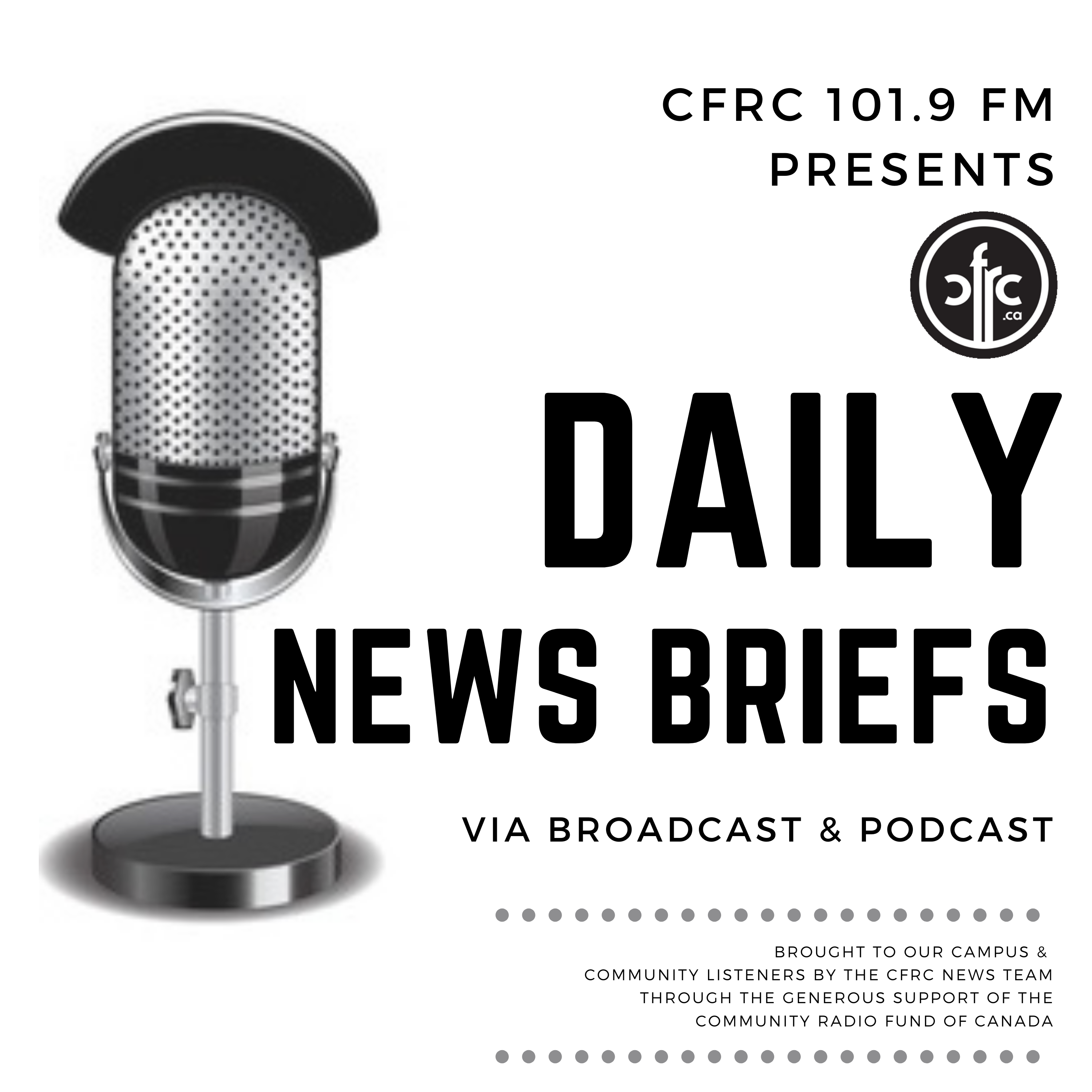 It's Monday November 7th. Good Morning I'm Karim Mosna with your daily news brief. In the news…
 Kingston Health Sciences Centre has declared a COVID-19 outbreak on the Connell 10 unit at its Kingston General Hospital site.  Three patients are associated with the outbreak, and the unit is closed to all but essential visitors (those with a loved one who is critically ill or nearing end of life). KFL&A Public Health has been notified, and KHSC is in the process of notifying patients, visitors and staff affected by the outbreak. KHSC is also completing the necessary contact tracing and testing for individuals on the unit. The Connell 3 and Davies 5 units at the KGH also remain on outbreak status.
Fall battery Collection is running this week. You can put your single-use household batteries out for collection in a clear, sealed plastic bag alongside your curbside waste on your collection day starting today and running through Saturday November 12th. Car, tool and other types of large batteries will not be collected.  The battery collection is in partnership with E360 Solutions.  
Coming up this Saturday, The Kingston Symphony Orchestra will perform favourites from video games such as: Mario, Zelda and Final Fantasy at The Isabel Bader Centre For The Performing Arts.
Kingston Symphony General Manager Andrea Haughton says, "We've done concerts featuring music from various movies and films, but this is definitely something new for us."
Kingston Symphony Communications Coordinator Lucas Murphy says you're going to get something from every era in gaming history and adds,  "Some of these composers, their work stacks up with the best of the classical composers. They're severely underrated."
You can catch my full conversation with both Andrea Haughton and Lucas Murphy of the Kingston Symphony tomorrow at 5 on Citizen K.
That's all for your daily news brief, I'm Karim Mosna. If you have any news tips email: news@cfrc.ca
Podcast: Play in new window | Download
Subscribe: Apple Podcasts | Spotify | iHeartRadio | TuneIn | Deezer | RSS | More