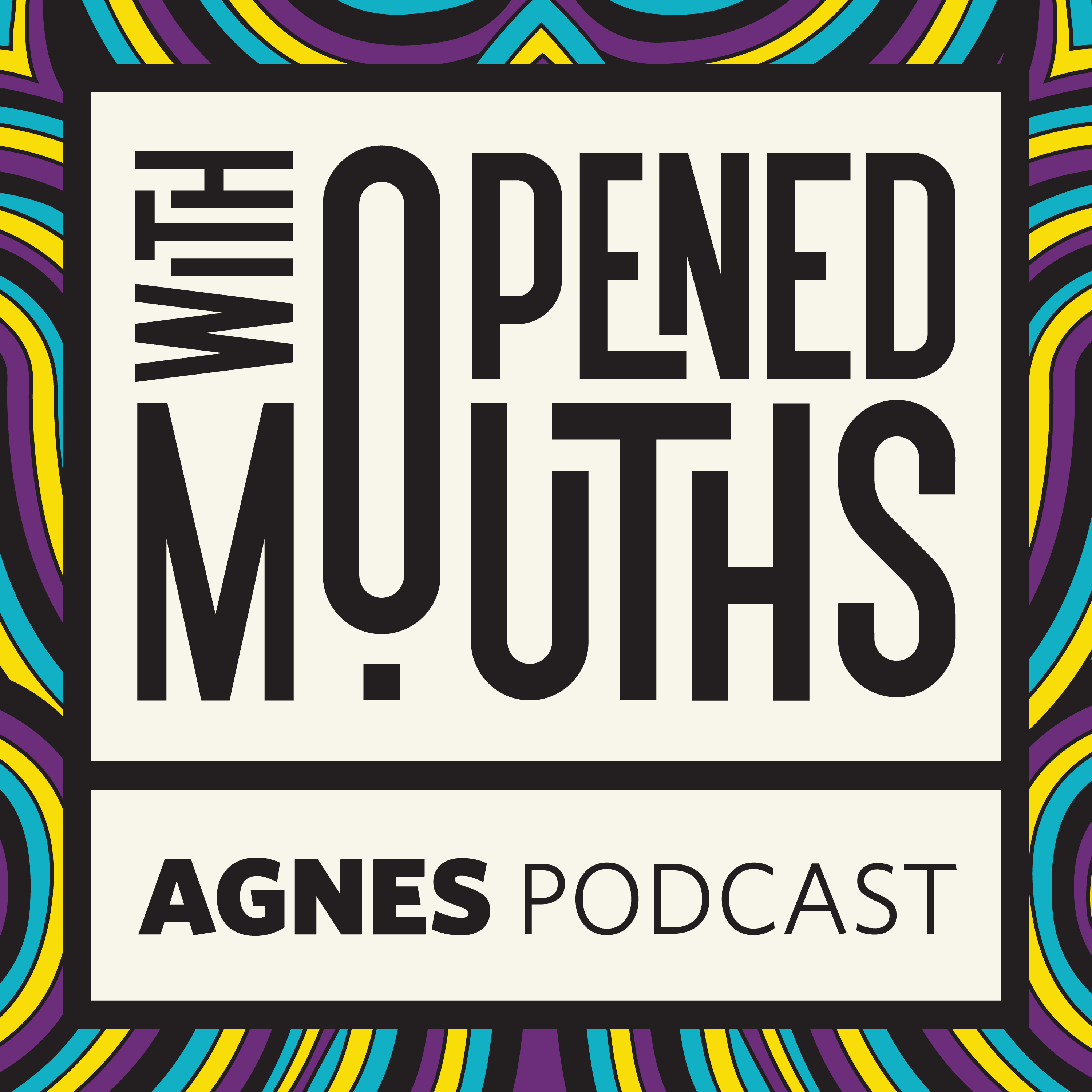 In a meeting of hearts, artists Winsom Winsom and Pamila Matharu talk with Qanita Lilla about their journeys and their ongoing mentor-mentee relationship. Winsom sheds light on her rich practice that traverses the globe, including her time in Kingston, and Pamila talks about Fresh Arts and finding her creative community. Together, they discuss vital pedagogies that nurture young artists's minds and souls. How is Black feminist artistry fostered and what is the lifeblood that sustains it?
Show notes: https://bit.ly/3ZCU9np 
Transcript: https://bit.ly/3H8sOSE 
With Opened Mouths: The Podcast is hosted by Dr Qanita Lilla and produced by Agnes Etherington Art Centre in partnership with Queen's University's campus radio station, CFRC 101.9 FM. 
Original music by Jameel3DN, produced by Elroy "EC3" Cox III and commissioned by Agnes Etherington Art Centre, 2021.
The graphic for the podcast is created by Vincent Perez.
The podcast is supported by The George Taylor Richardson Memorial Fund, Queen's University; the Justin and Elisabeth Lang Fund; and Young Canada Works Building Careers in Heritage, a program funded by the Government of Canada.
Podcast: Play in new window | Download
Subscribe: Apple Podcasts | Spotify | Amazon Music | iHeartRadio | Podchaser | TuneIn | Deezer | RSS | More