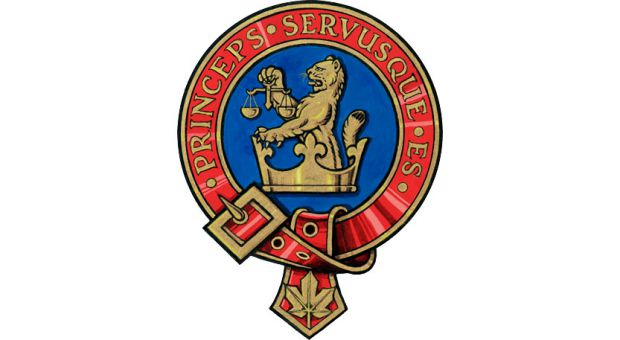 In this special episode of Campus Beat, we sit down with Queen's Rector Owen Crawford-Lem and each of the 2023 Agnes Benedickson Tricolour Award inductees.
On March 23rd 2023, Queen's University announced that Laura Devenny (Artsci'23), Samara Lijiam (Artsci'23), Jane Mao (Artsci'21, MEd'23), and Nishana Ramsawak (PhD'24), have each been named recipients of the 2023 Agnes Benidickson Tricolour Award.
One of the most prestigious student honours at Queen's, the Agnes Benidickson Tricolour Award is given annually by the Office of the Rector to students "for valued and distinguished service, leadership, character, and community impact."
This year's recipients will be officially inducted into the Tricolour Society during a ceremony on June 17.
"The impact the recipients have had on the Queen's community – through their volunteerism, their leadership, and their commitment to their fellow students is exceptional,"  Rector Owen Crawford-Lem told the Gazette. "Laura, Samara, Jane, and Nishana embody the best aspects of the Queen's community and their compassion and care serve as examples for all students."
Learn more about the Tricolour Awards from Rector Crawford-Lem while checking in with each of this year's winners about their distinguished contributions to their community at Queen's University.
About the winners:
Laura Devenny
Devenny has served students in various leadership roles with the Alma Mater Society (AMS), including chief electoral officer, secretary of internal affairs, and most recently as chair of the Board of Directors. The fifth-year political studies major helped create a more accessible and engaging student government with compassionate and inclusive leadership.
Samara Lijiam
A passionate advocate for equity and social change, Lijiam's campus involvement includes the Social Issues Commission, the Arts and Science Undergraduate Society (ASUS), the Queen's Black Academic Society (QBAS), and the Queen's Student Alumni Association (QUAA), where Lijiam currently serves as president.
Jane Mao
As a Master of Education candidate, Mao creates spaces of joy for marginalized students to thrive. As the founder of the Gender Affirming Assistance Project, equity commissioner with the Society for Graduate and Professional Students (SGPS), co-chair of the Social Healing and Reconciliatory Education research cluster, and more, Mao's personal and professional work is characterized by direct action, mutual aid, and compassion.
 Nishana Ramsawak
Ramsawak is a fourth-year civil engineering PhD candidate researching factors affecting water quality degradation in drinking-water distribution systems. Ramsawak has contributed to the enhancement of equity, diversity, and inclusivity on campus as one of the first Graduate Inclusivity Fellows and as an instructor for Black youth in science, technology, engineering, and math (STEM), where Ramsawak helps create a safe space for racialized children to learn about STEM. Ramsawak is also the founder of a charity drive called Helping Handbags, Kingston, which provides feminine and essential items for vulnerable homes in the area.
Podcast: Play in new window | Download
Subscribe: Apple Podcasts | Spotify | Amazon Music | iHeartRadio | Podchaser | RSS | More