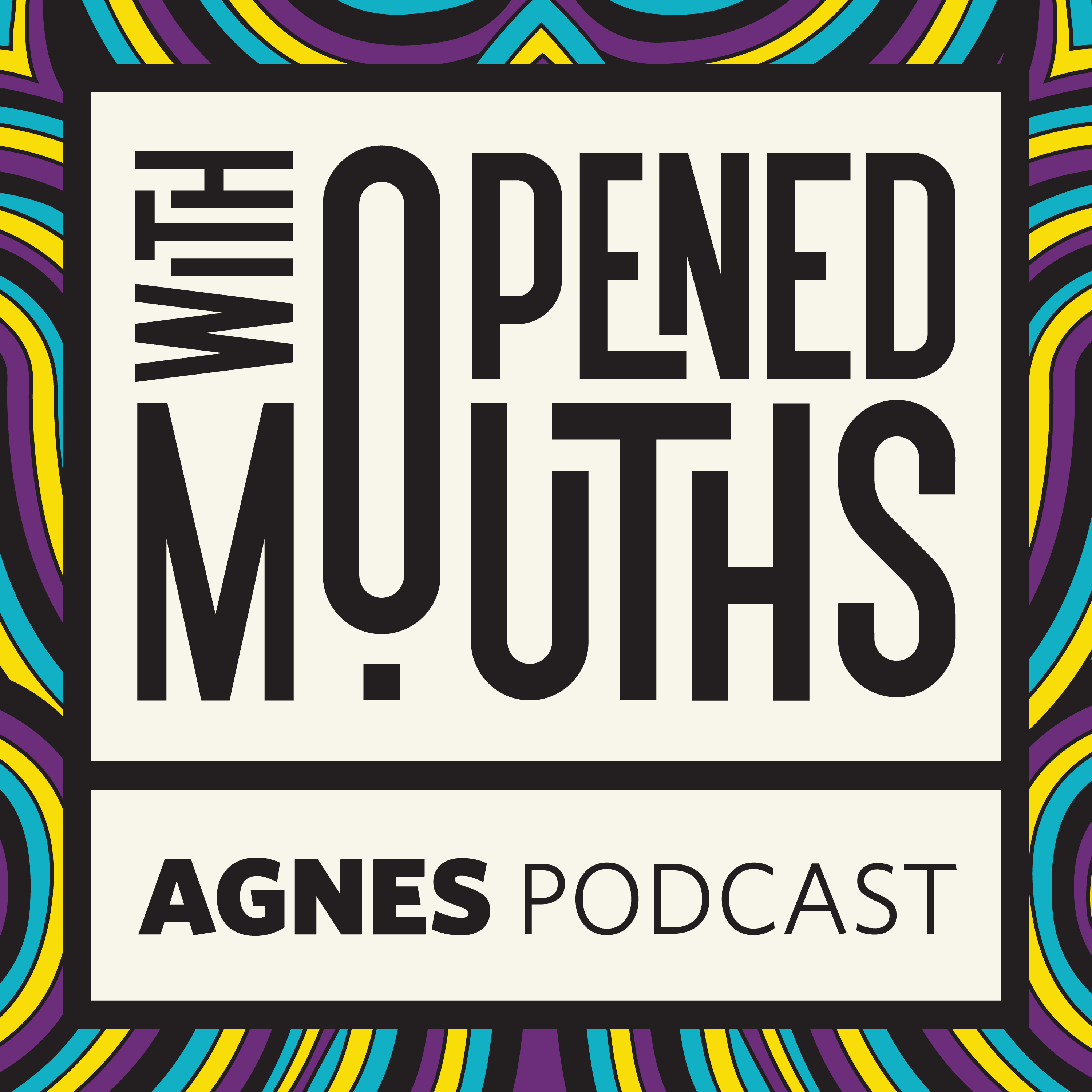 For poet Juliane Okot Bitek storytelling was always in the air. In this episode, she shares with Qanita Lilla that stories have the power to transform who we are and how we situate ourselves in the world. Juliane describes the precarity of belonging, the unexpected joys of 'unsettlement', intergenerational memory (contained in the beauty of Acholi mosquito 'nests') as new modalities through which to navigate the past. These things and more shape a world where the ghost of Joseph Conrad is finally exorcised and a glorious, wild apparition of a woman without language is conjured in his place. She lives in the gaps on Juliane's page, slides off the run-on lines and sits between the repetitions, only to emerge with her back turned as she walks into the crowd.
Show notes: https://bit.ly/3kpJJqQ 
Transcript: https://bit.ly/3Xhua38 
With Opened Mouths: The Podcast is hosted by Dr Qanita Lilla and produced by Agnes Etherington Art Centre in partnership with Queen's University's campus radio station, CFRC 101.9 FM. 
Original music by Jameel3DN, produced by Elroy "EC3" Cox III and commissioned by Agnes Etherington Art Centre, 2021.
The graphic for the podcast is created by Vincent Perez.
The podcast is supported by The George Taylor Richardson Memorial Fund, Queen's University; the Justin and Elisabeth Lang Fund; and Young Canada Works Building Careers in Heritage, a program funded by the Government of Canada.
Podcast: Play in new window | Download
Subscribe: Apple Podcasts | Spotify | Amazon Music | iHeartRadio | Stitcher | Podchaser | TuneIn | Deezer | RSS | More