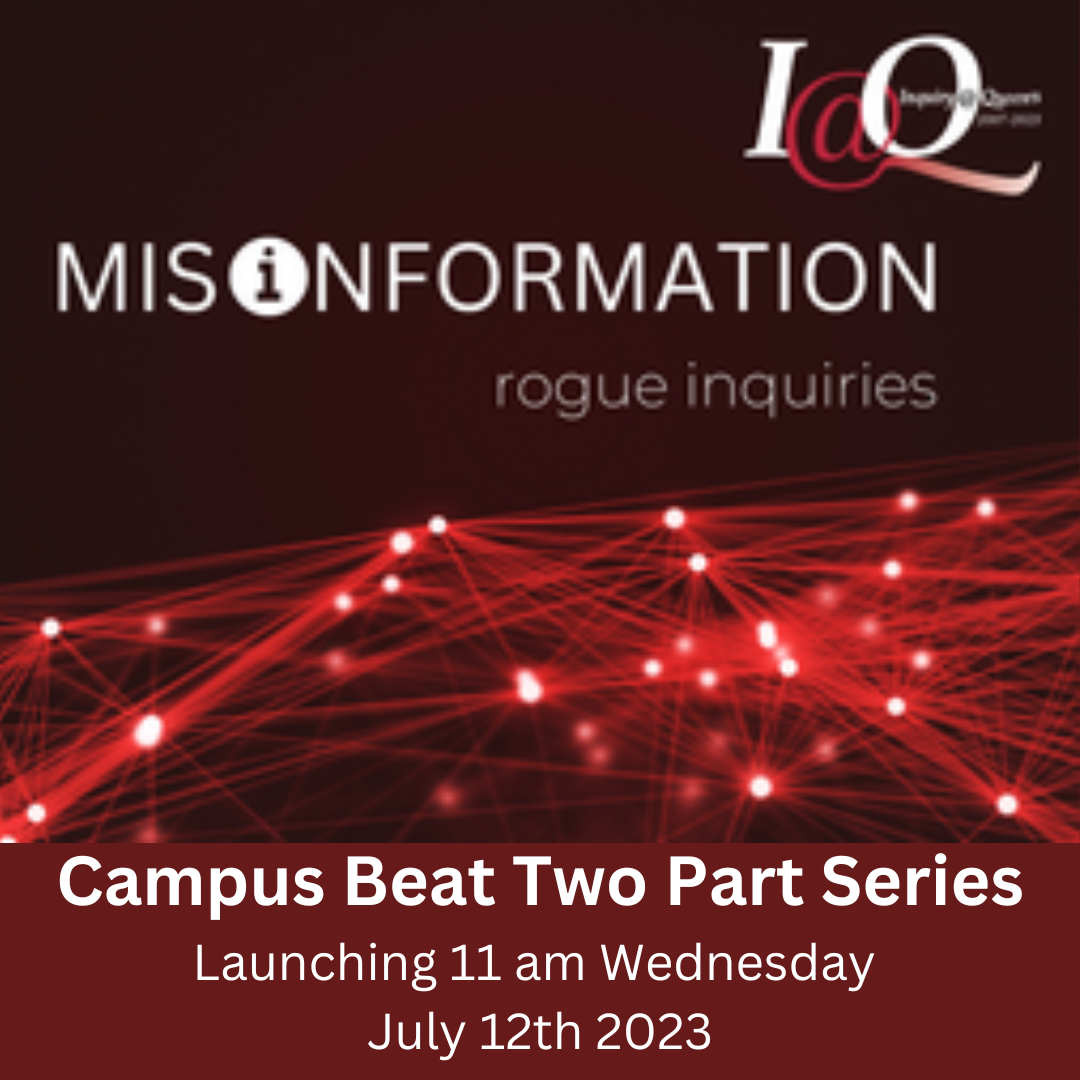 Launching Wednesday July 12th 2023 on CFRC 101.9 FM, we're pleased to broadcast and podcast the first of three Inquiry@Queen's episodes! In April 2023, CFRC's Campus News Liaison Erika Singh sat with winning presenters at this annual undergraduate conference at
@queensuniversity
@queensulibrary
in March, a conference with the theme "Misinformation: Rogue Inquiries".
In this episode, Erika chats with the outstanding undergrad students who presented the following research projects:
"Remembering Forgotten Stories in the Archives: A Life in Papers-Allie Vibert Douglas, a project conducted by Rhianna Wood, Victor Drazilov and Emily Ritonja and supported by Ken Hernden of the Queen's University Archives.
Pungavi Linghan's paper "Analyzing the Cultural Shift in South India: The Legacy of the East India Company" undertaken with faculty support from Dr. Robert Hyland at Bader College.
"Addressing Financial Barriers to Higher Education" by Floor Nusselder, Adrianna Armstrong, Alyssa Giovannangeli, Yanzin Xu and Hannah Burrows who also discuss an innovative, equitable, and accessible module-based program that helps connect students with untapped surpluses of available scholarship money to fund their education.
Next week, we'll have two more conversations with winning presenters!
#iatq
#ygk
#misinformation
Podcast: Play in new window | Download
Subscribe: Apple Podcasts | Spotify | Amazon Music | iHeartRadio | Stitcher | Podchaser | RSS | More