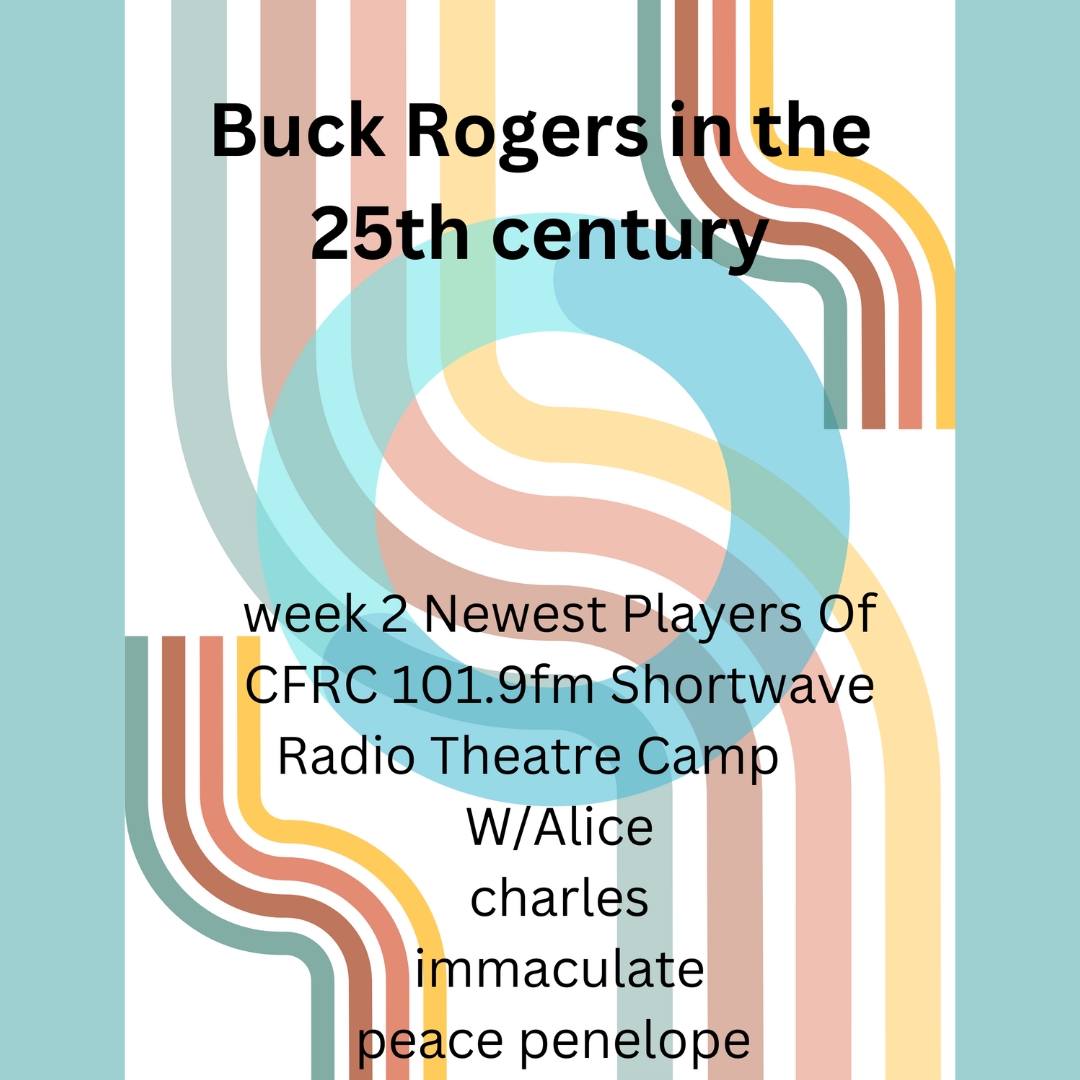 CFRC 101.9 FM hosted youth ages 12-16 this summer at the station during the first ever Shortwave Radio Theatre Camps!  Campers attended our weekly sessions, learned radio production skills and participated in the creation of radio theatre plays for broadcast on August 20, 2023.  CFRC's camps were generously supported by the Kingston Arts Council and also the Dan School of Drama and Music.
In this podcast, listeners can embark on a thrilling journey through time and space as CFRC's Shortwave Radio Theatre Camp presents, "Buck Rogers in the 25th Century!" Join the fearless Buck Rogers and his intrepid companion, Wilma, as they navigate the fascinating world of the 25th century, filled with wondrous technology and exciting adventures.
At the heart of this gripping drama is Doctor Huer, the ingenious scientist who unveils his revolutionary invention, the Electro-Hypno-Mentalophone. This remarkable device reads minds through a mesmerizing green ray, pushing the boundaries of scientific exploration and setting the stage for mind-bending discoveries.
Follow Buck Rogers as he recalls his remarkable journey, traveling from the 20th to the 25th century in suspended animation. 
Tune in to this pulse-pounding radio play and immerse yourself in the action-packed adventures of Buck Rogers. Experience the excitement of scientific exploration in a future that defies imagination.
Don't miss a moment of the enthralling drama that will transport you to a time of boundless possibilities, epic encounters, and thrilling escapades! Get ready for a captivating ride through the 25th century!
Cast List
Alice – Sound Technician
Charles – Buck Rogers & Popsicle Pete
Immaculate – Announcer
Peace – Wilma
Penelope – Dr. Huer
Podcast: Play in new window | Download
Subscribe: Apple Podcasts | Spotify | Stitcher | Deezer | RSS | More