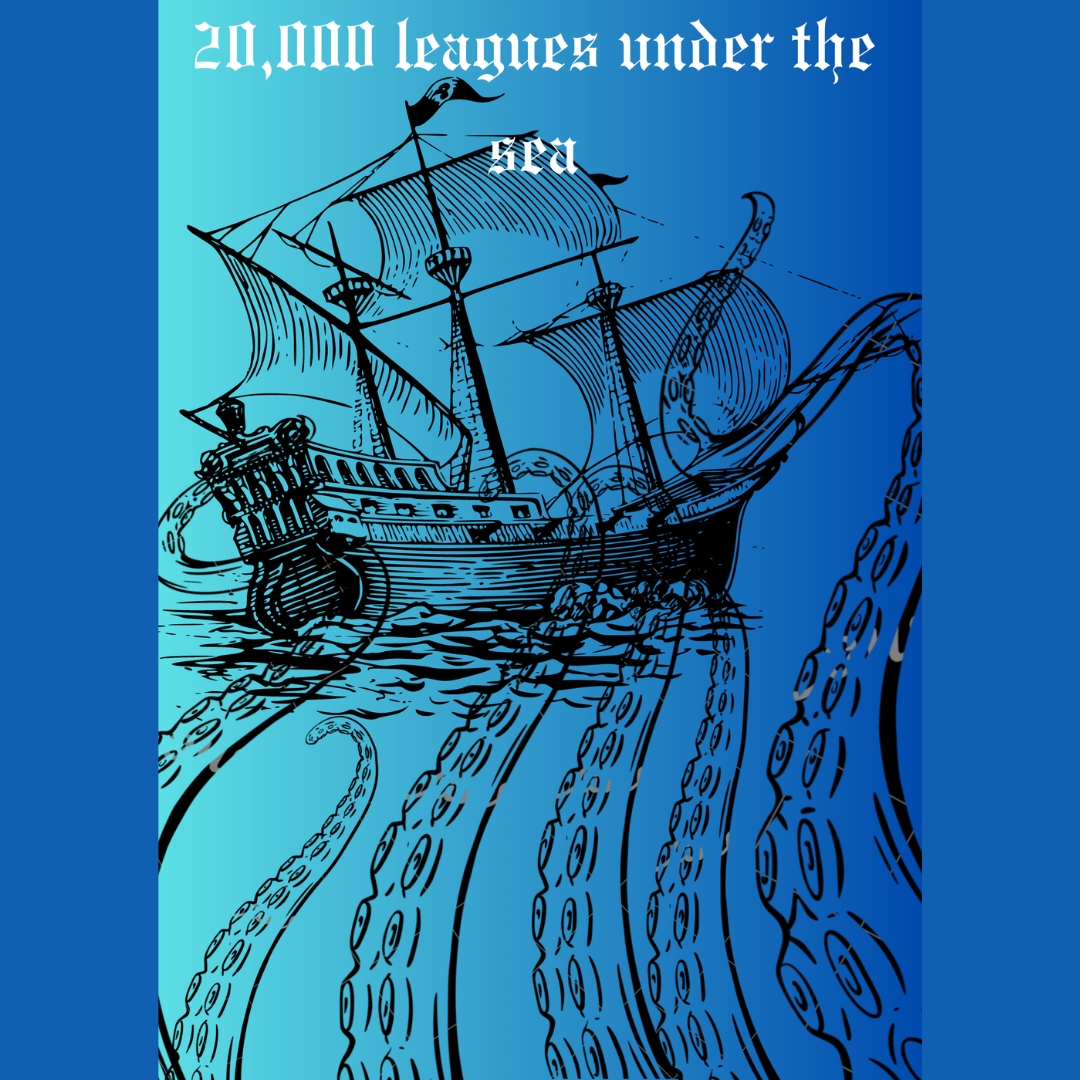 CFRC 101.9 FM hosted youth ages 12-16 this summer at the station during the first ever Shortwave Radio Theatre Camps!  Campers attended our weekly sessions, learned radio production skills and participated in the creation of radio theatre plays for broadcast on August 20, 2023.  CFRC's camps were generously supported by the Kingston Arts Council and also the Dan School of Drama and Music.
Step into a world of mystery and exploration as CFRC's Shortwave Radio Theatre Camp presents "20 000 Leagues Under the Sea" an enthralling radio drama inspired by Jules Verne.
Join Professor Pierre Aronnax, a renowned scientist, on an extraordinary expedition aboard the prestigious Nautilus, a remarkable submarine captained by the enigmatic and complex figure, Captain Nemo. As they venture into the depths of the ocean, they encounter awe-inspiring wonders and face life-altering dilemmas.
With the seas plagued by rumors of a menacing sea monster, Aronnax's curiosity leads him to join the U.S. Navy expedition in search of the elusive creature. But what they discover is far more extraordinary than they could ever imagine. Witness the revelation of the enigmatic Captain Nemo, a man whose past holds the key to understanding his motivations and the secrets of the ocean.
As the adventure unfolds, they confront the darker side of Nemo's nature, witness his thirst for vengeance against those who have wronged him, and contemplate his profound connection to the depths of the ocean, its wonders, and its creator.
Amidst harrowing escapes, dramatic encounters, and the perils of the deep, Aronnax and his companions find themselves forever transformed by the journey. Will they survive the treacherous maelstrom and emerge on the shores of redemption, or will they be forever lost in the depths of the unknown?
Tune in to "Beneath the Tides: The Enigmatic Nautilus" and let the waves of this captivating radio drama carry you on a thrilling voyage to the heart of the ocean and the soul of Captain Nemo. Prepare to be mesmerized by this timeless tale of wonder, adventure, and the enduring power of the human spirit.
Cast List 
Sara – Announcer & Deckhand
Kai – Aronnax
Cyrus – Nemo
Emma – Consais & The Boy
Esther – Farragut
Chloe – Ned Land
Podcast: Play in new window | Download
Subscribe: Apple Podcasts | Spotify | Stitcher | Deezer | RSS | More