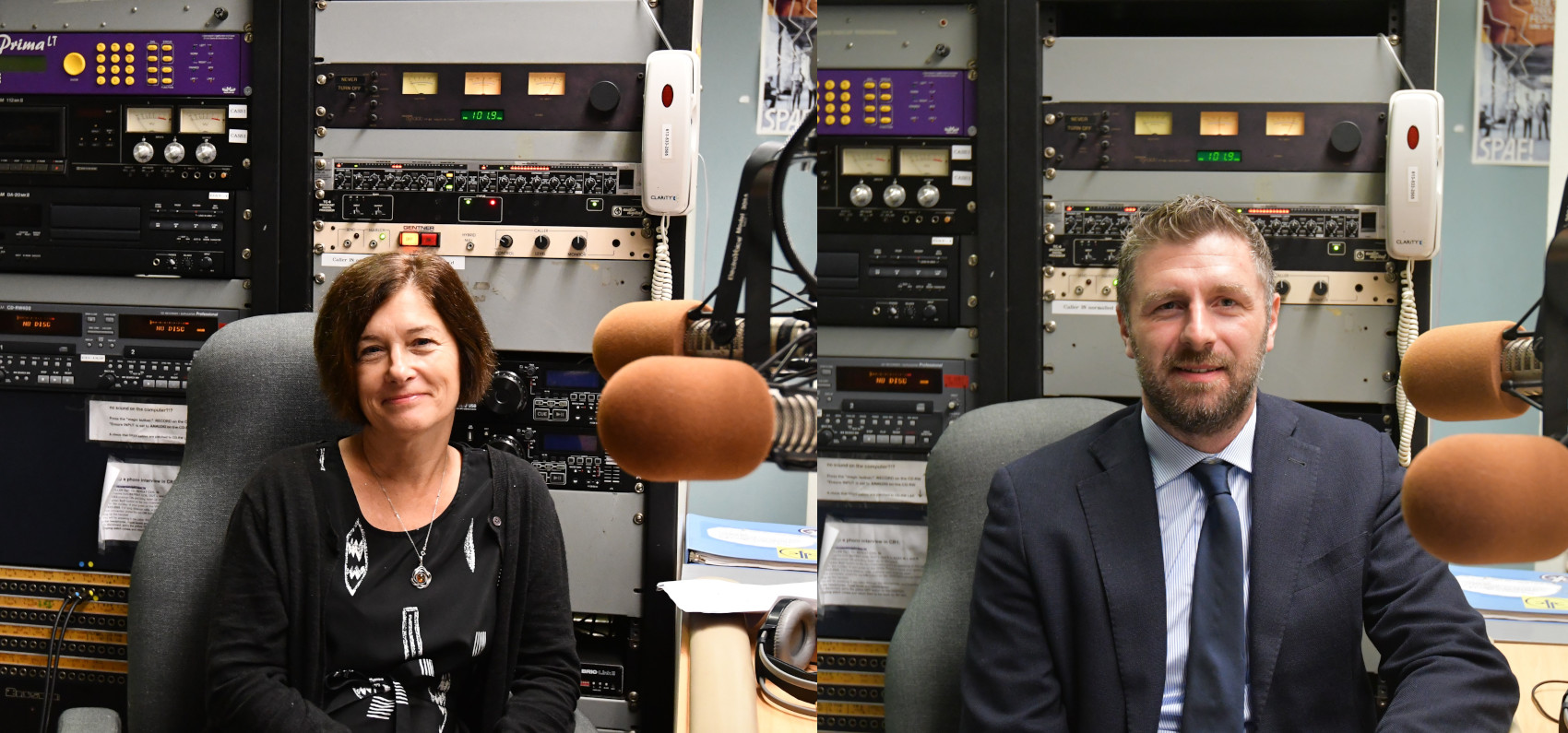 Margaret Moore
Director of the Centre for the Study of Democracy and Diversity
Professor, Department of Political Studies and Department of Philosophy
The People, the Land, and the Government
Host: Barry Kaplan
Synopsis: Dr. Margaret Moore is the Director of the Centre for the Study of Democracy and Diversity at Queen's University, a Fellow of the Royal Society of Canada, and a professor in the department of Political Studies with a cross-appointment in Philosophy where she teaches in the Master's in Political and Legal Theory program. Her research focuses on justice, nationalism, and the territorial rights of peoples and states. She is the author of A Political Theory of Territory, which won the Canadian Philosophical Association's biannual book prize for 2017, and most recently Who Should Own Natural Resources?. She is also a recipient of the 2019 Prize for Excellence in Research, Queen's signature internal research honour.
In this episode, Dr. Moore discusses A Political Theory of Territory and its examination of the geographical domain of the state and the rights associated with territorial jurisdiction. In her book, she puts three things into relationship: the people, the land, and the government to understand the moral significance associated with plans and attachments of place. Dr. Moore also explains how her latest book, Who Should Own Natural Resources, is a deeper dive into the relationship between natural resources and claims of ownership.
Please visit the Department of Political Studies for more information about Dr. Moore's research.
Missed the broadcast? Listen to the podcast here!
Gianluigi Bisleri
Associate Professor, Department of Surgery
Clinician-scientist, Kingston Health Sciences Centre
Matters of the Heart: Less-invasive Approaches to Cardiac Surgery
Host: Barry Kaplan
Synopsis: Dr. Gianluigi Bisleri is an Associate Professor in the Department of Surgery at Queen's University and a Clinician-scientist at the Kingston Health Sciences Centre. His research focuses on developing and expanding the use of new treatments and novel, less-invasive procedures for cardiac surgery. Dr. Bisleri's work also includes economic analysis of these new approaches to assess their impact on outcomes such as shorter recovery times and more effective use of hospital resources. Additionally, he is working with the Departments of Biological and Molecular Sciences and Mechanical Engineering to better understand the mechanical properties of the aorta, and to uncover new electrical signalling information from the heart. He also holds two US patents for novel endoscopic surgical tools.
In this episode, Dr. Bisleri discusses his research on developing less-invasive approaches in cardiac surgery to minimize the need for large incisions or the opening of the breastbone. He explains how the development of precision tools has advanced the ability to perform complex cardiac surgeries with minimal invasiveness. Dr. Bisleri also discusses his team-based approach to cardiac surgery that is critical to surgical success and novel, less traumatic procedures.
Please visit the School of Medicine for more information about Dr. Bisleri's research.
Podcast: Play in new window | Download
Subscribe: Apple Podcasts | Stitcher | RSS