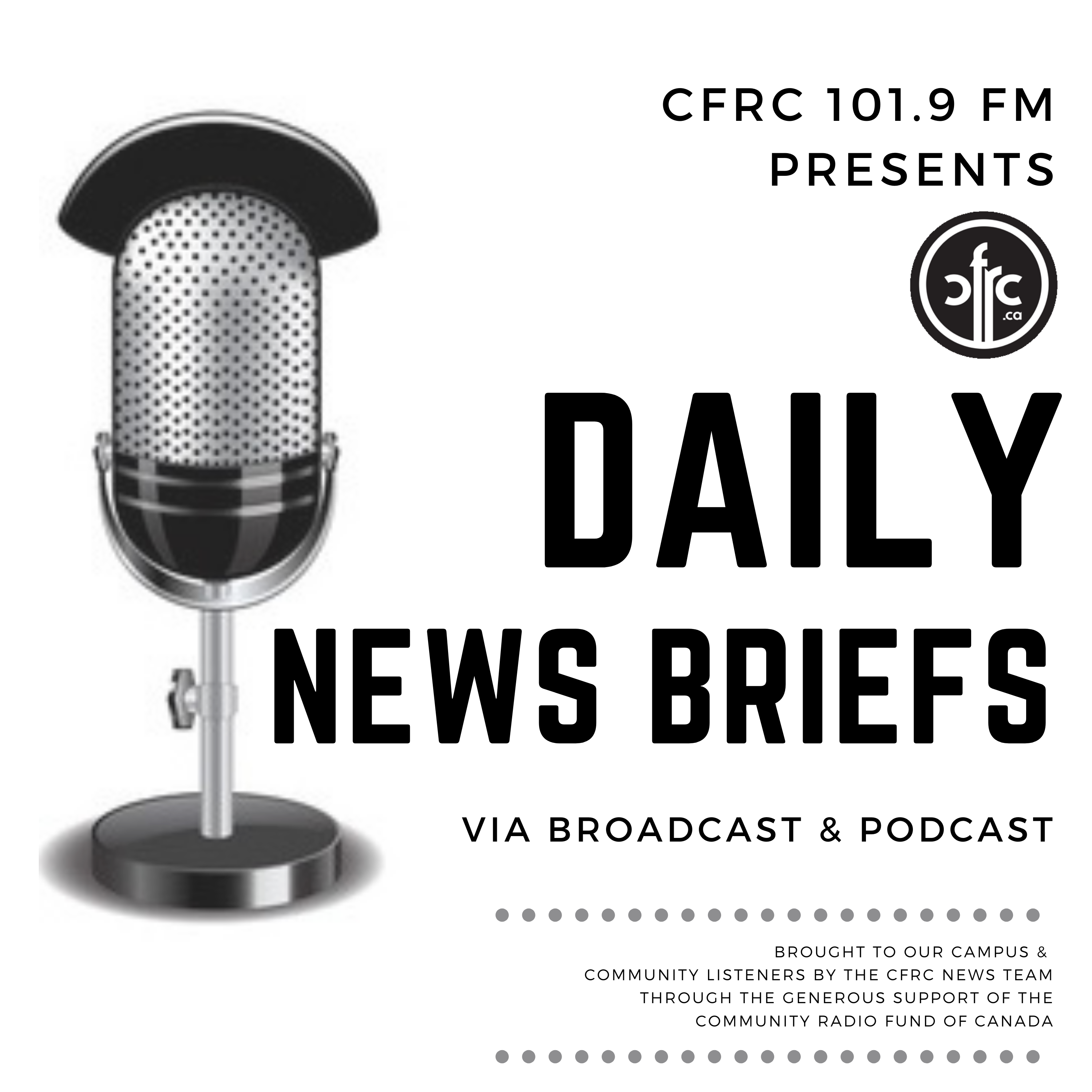 Here's your CFRC Daily News Brief for Thursday, October 22 2020!
In the KFLA region, there are now 7 active COVID cases, 167 cases resolved and a total of 174 cases. Two males in their 20's have tested positive for the virus. The assessment centre at the Beechgrove Complex is open from 9 am to 4 pm for anyone who needs testing.
From 10am-12pm today, the Canadian Institute for Military and Veteran Health Research presents the third symposium of the 2020 Virtual Symposium Series: Chronic Pain – Comprehensive Person-centred Pain management: Common Themes and the way forward. This symposium will be held on Youtube Live so head over there and listen to some interesting dialogue from a panel of experts. 
Today from 12-5pm, Modern Fuel is hosting a few new exhibits. The first in the Main Gallery: "A Vast Metabolism" by Noah Scheinman. In the State of Flux Gallery: "100 WOMEN 100 YEARS ARCHIVE" by Liz Rae Dalton and Kathy Piercy. And in the Window Space: "Reflections", Modern Fuel's annual juried exhibition featuring Natasha Jabre, Taylor Kennedy, Michèle LaRose, Mathew Nagendran and Paula Whyle. Modern fuel is located in Suite 305, 370 King Street W. right here in Kingston. Why not stop by look at some art? If you'd like more information about this event you can visit their website by clicking here!
Have a news update to share? Be sure to reach out to news@cfrc.ca today!
Podcast: Play in new window | Download
Subscribe: Apple Podcasts | Spotify | iHeartRadio | Stitcher | TuneIn | Deezer | RSS | More