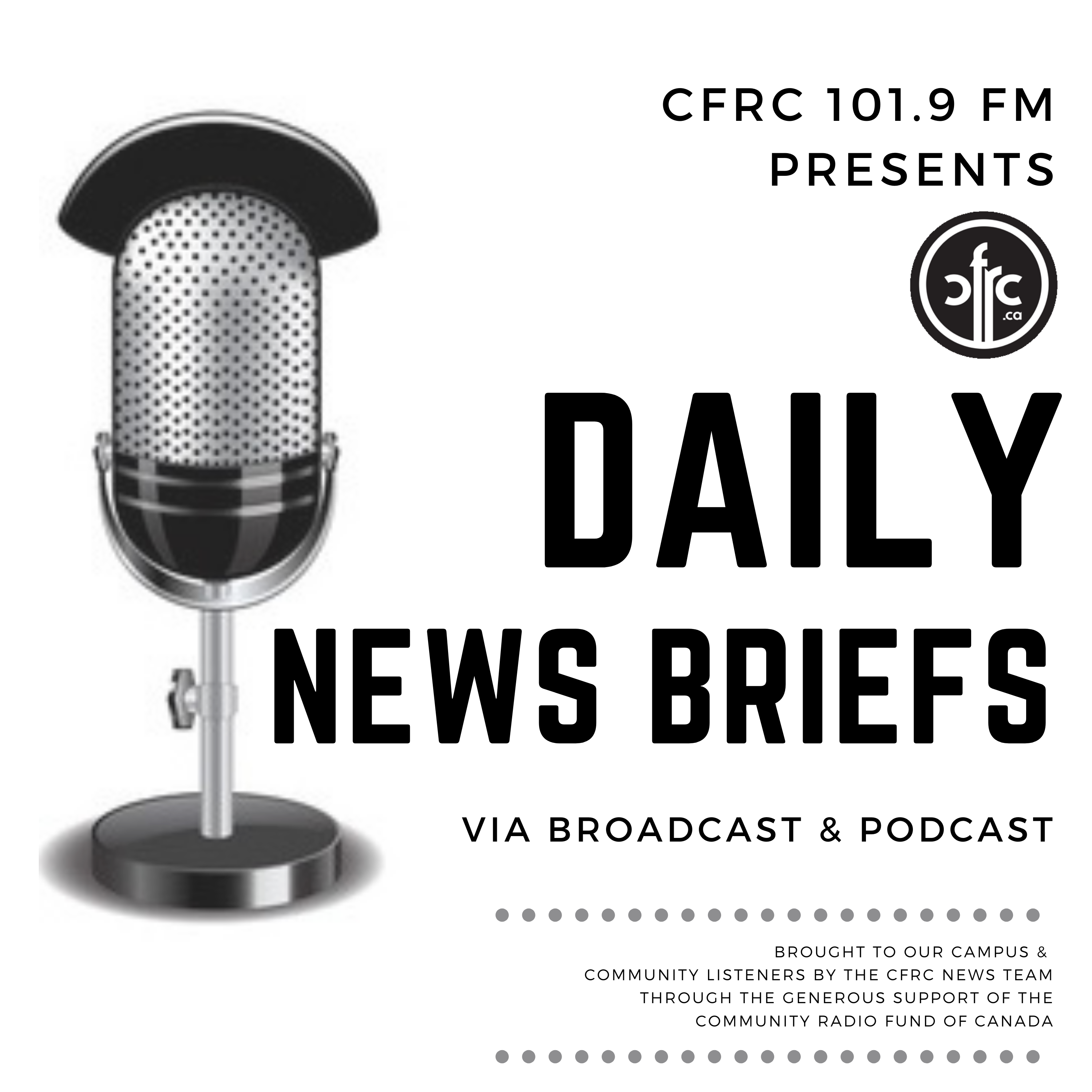 Here's your CFRC Daily News Brief for Friday, November 6 2020!
There are currently 5 active cases of COVID-19 in the KFL&A region. Although the cases are lessening here, please continue to keep up with the health and safety measures put forth by the government. If you have symptoms, get tested at locations throughout the region (Beechgrove Complex) or if you are a Queen's student, Mitchell Hall is still running tests.
The Shortwave Theatre Festival, a series of original radio plays created by local artists, is still going on on CFRC 101.9FM. Check out the website www.shortwavetheatre.com or our website www.cfrc.ca for showtimes and details. Tonight, at 8pm and 8:30 we have two different Thousand Islands Playhouse's podcasts, and then at 9pm we have a play called "Talk to Me" with a talkback at 10pm.
Last night, around 6PM a fire started in a three-story apartment building. The fire was contained within the hour, however, unfortunately, two were found deceased in the building. The situation is still under investigation.
Have a news update to share? Reach out to news@cfrc.ca today!
Podcast: Play in new window | Download