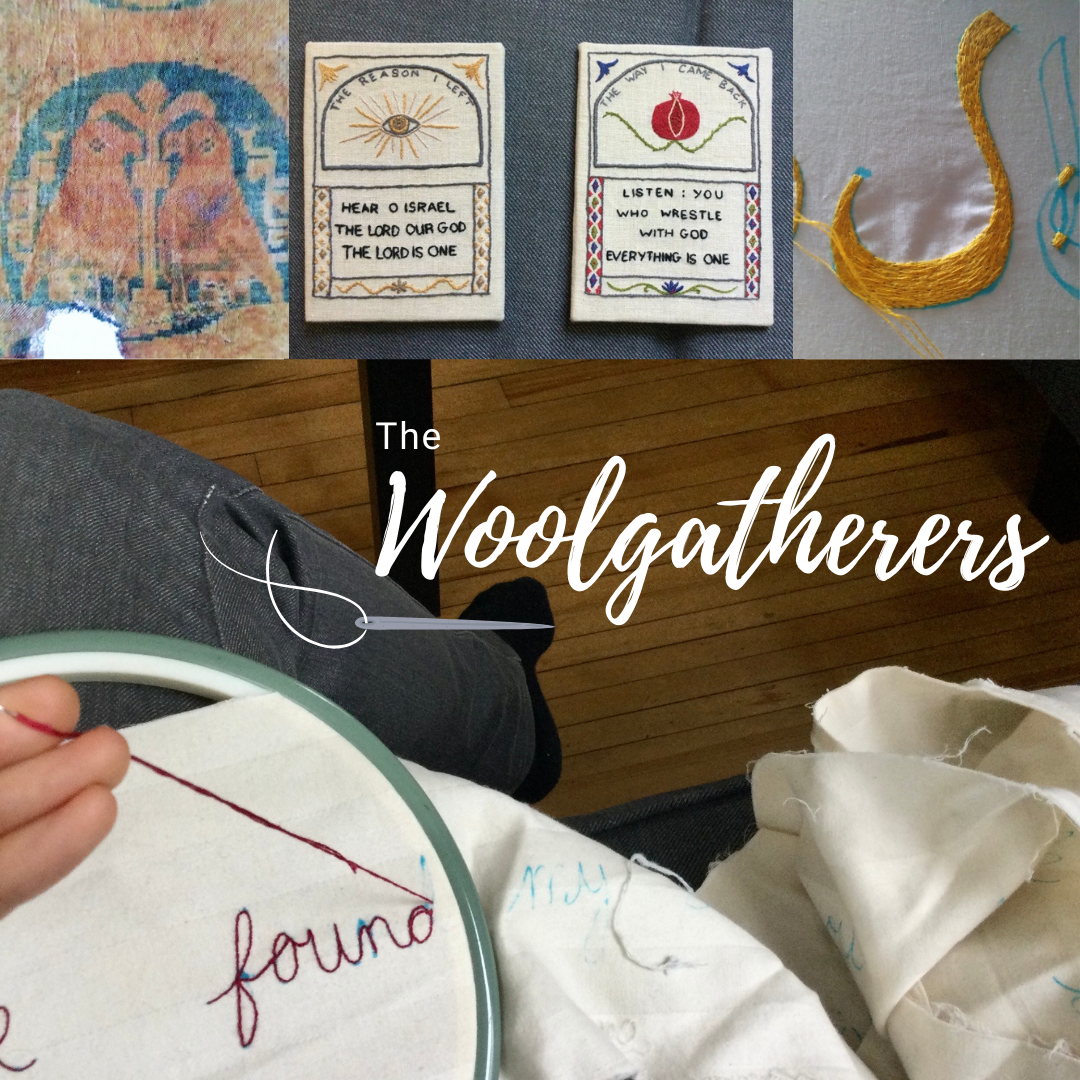 In this episode of The Scoop, we chat with Kingston poet Sadiqa de Meijer and her friend, visual artist Amy Rubin in Nova Scotia about their project, The Woolgatherers.
In this lovely conversation, we get to join in Sadiqa and Amy's ongoing embroidered conversation that explores the imprints of their religious backgrounds.  We learn what the stitched medium means for them, what inspired their conversation on linen, where the conversation has been and where it might go, and how others can 'listen in' on the conversation and potentially, even participate.
Put on a pot of tea and get inspired!
Podcast: Play in new window | Download
Subscribe: Apple Podcasts | Spotify | iHeartRadio | Deezer | RSS | More