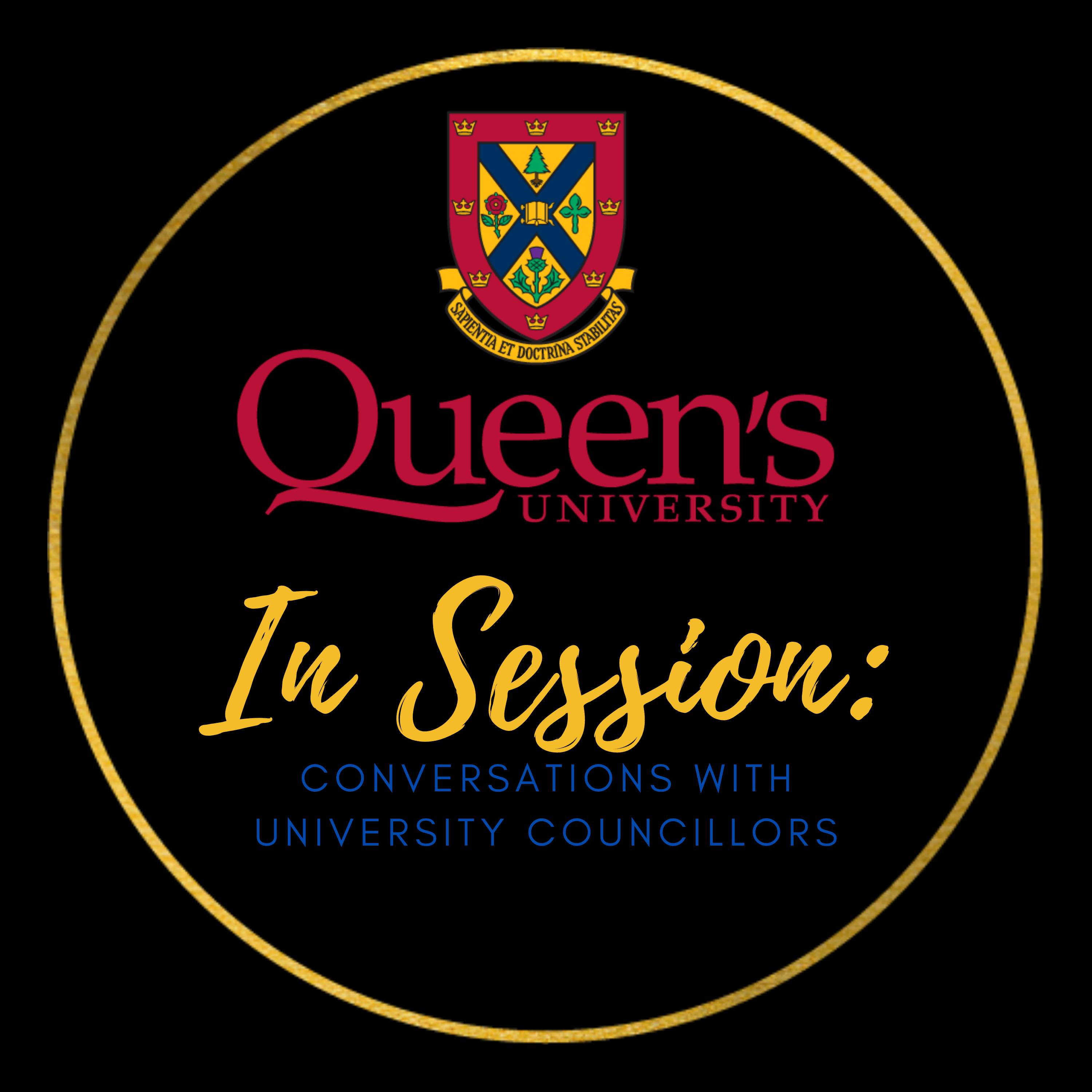 In our fourth installment of In Session, we share conversations from early in the New Year with Queen's University Principal and Vice-Chancellor Patrick Deane and Queen's alumni Sari Ohsada and Richard Baugh, all members of Queen's University Council.
Principal Deane shares much about the fascinating, innovative and collaborative work he does as Principal to advance Queen's University goals, the story of his journey from his time as student to a top academic administrator as well as his views on why its important for Queen's Alumni to give back to their Alma Mater.
Sari Ohsada (BSc '19), a very recently minted Alumna also takes time from her graduate studies at Oxford University in Environmental Change and Management to chat with us about her work with University Council, her scholarly passions, the activities she engaged in as an undergrad only a couple of years ago and the pathways she is cutting to building her burgeoning career.
Finally, we have an opportunity to chat with Richard Baugh (MBA '14), also a recent Alumnus.  Richard talks about his work on University Council, his passions and successful career path in real estate development and finance, and some advice for current Queen's students on staying well and engaged while studying remotely.
Podcast: Play in new window | Download
Subscribe: Apple Podcasts | Spotify | iHeartRadio | Stitcher | TuneIn | Deezer | RSS | More