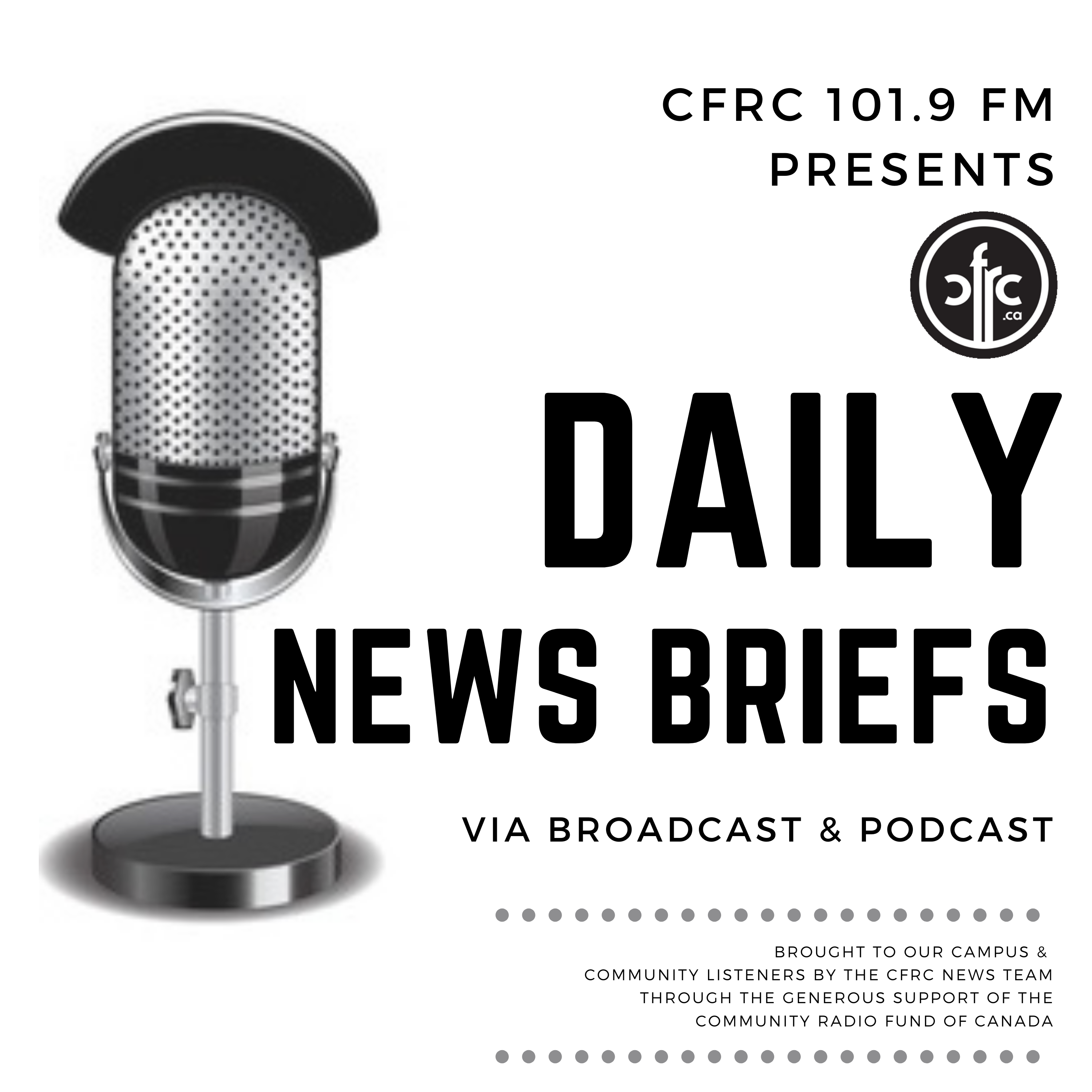 Well if you've been missing the heat today's your day, Increasing clouds this morning with a high of 30 feeling closer to 38 with the humidity. Good Morning I'm Karim Mosna with your daily news brief. In the news…
Kingston youth shelter announced they have a new home. The new facility will be located at 365 Nelson Street. It will be able to house up to 24 people overnight, while it's current 234 Brock Street location can only offer 6 beds, the temporary shelter out of Queen's MacBrown Hall has 16 sleeping pods in the gymnasium. 
Youth Shelter Executive Director Anne Brown says, "The programming opportunities will be a lot greater than in the space that we're in now." There will be private space for a prevention diversion worker and family mediation worker on staff. 
The space at Mac Brown hall will no longer be used by the shelter, but its Brock Street location will remain open to youth for services like showers, laundry and speaking to councillors. This story courtesy of Owen Fullerton of YGK News.
Queen's University will soon open a brand new student residence building. On Saturday September 3rd, over 320 undergraduates and 10 residence dons will move into the new building at 146 Albert Street. The residence has achieved Gold Certification for Leadership in Energy and Environmental Design, integrating two of the original five houses from the site. The residence includes some unique new elements including nap pods, a prayer space, bicycle storage, service animal washing station, and an Indigenous gathering space in the courtyard. There are also shared study rooms on each floor, laundry facilities, kitchenettes, and wheelchair accessible entrances. There will be an open house to tour the building tomorrow from noon until 3. An official name for the residence has yet to be selected. 
The 4th annual Multiple Myeloma March to raise awareness, funding for research and access to treatments is happening on Sunday September 11th at Victoria Park in Kingston. Myeloma is the second most common form of blood cancer and is incurable. 
Hematologist with Kingston Health Sciences Centre, and Assistant Professor in the Department of Medicine at Queen's University, Dr. Troy Climans says, "People only used to live a couple of years with this disease, now patients are able to live with this 10 years or more based on a number of new treatments that have come within the last 10 to 15 years."
My full conversation with Dr. Climans coming up at 4:30 on The Scoop. The march begins at 10:30 a.m. Sunday September 11th at Victoria Park. 
That's all for your daily news brief, I'm Karim Mosna. If you have any news tips email: news@cfrc.ca
Podcast: Play in new window | Download
Subscribe: Apple Podcasts | Spotify | iHeartRadio | Stitcher | TuneIn | Deezer | RSS | More