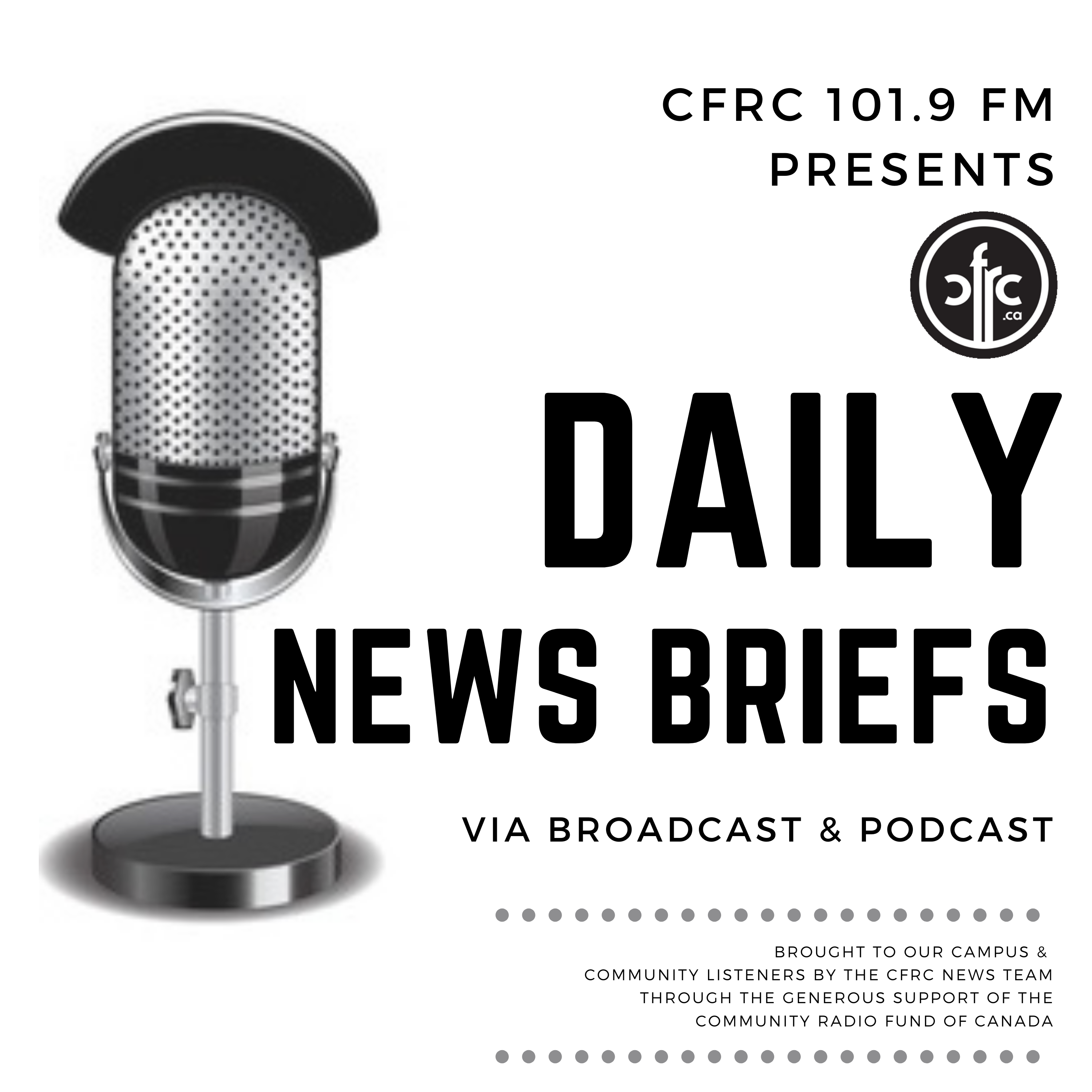 It's Friday October 28th. Good Morning I'm Karim Mosna with your daily news brief. In the news…
On Wednesday November 9th at 7pm, you can join Mayor Bryan Paterson for the sixth annual Mayor's Arts Awards ceremony and reception in Memorial Hall at City Hall. The ceremony will honour 5 recipients of the 2022 program celebrating their contributions to the arts in Kingston. The City, through the Arts & Culture Services department, administers the Mayor's Arts Awards program and works with the Kingston Arts Council to document and promote the work of award recipients. The nomination of award recipients is facilitated through the City of Kingston Arts Advisory Committee that establishes a Nominations Working Group each year for this purpose.  Admission to the event is free and it will be live-streamed on Youtube. The award winners will also be recognized at council meeting on November 10th.
Utilities Kingston wants customers to know that Neptune Technology Group will visit homes and businesses in Kingston in order to replace end-of-life water meters. Affected homeowners will receive a pamphlet in their mailbox. When you receive the pamphlet, it means that meter installers are in the area, and you have two weeks to schedule an installation appointment with Neptune.  Tenants are encouraged to either follow the instructions to book an appointment, or to notify their landlords that they have received a notice. Landlords are ultimately responsible to ensure these mandatory water meter replacements are completed in their buildings. Neptune will go door-to-door when attempts to make an appointment are unsuccessful. Customers are encouraged to always ask people going door-to-door for identification. Neptune will replace 3,532 water meters in 2022. Their technicians will always be in uniform and carry photo identification. In addition, all Neptune technicians will be issued with Utilities Kingston contractor ID.
That's all for your daily news brief. If you have any news tips email me: news@cfrc.ca
Podcast: Play in new window | Download
Subscribe: Apple Podcasts | Spotify | iHeartRadio | Stitcher | TuneIn | Deezer | RSS | More