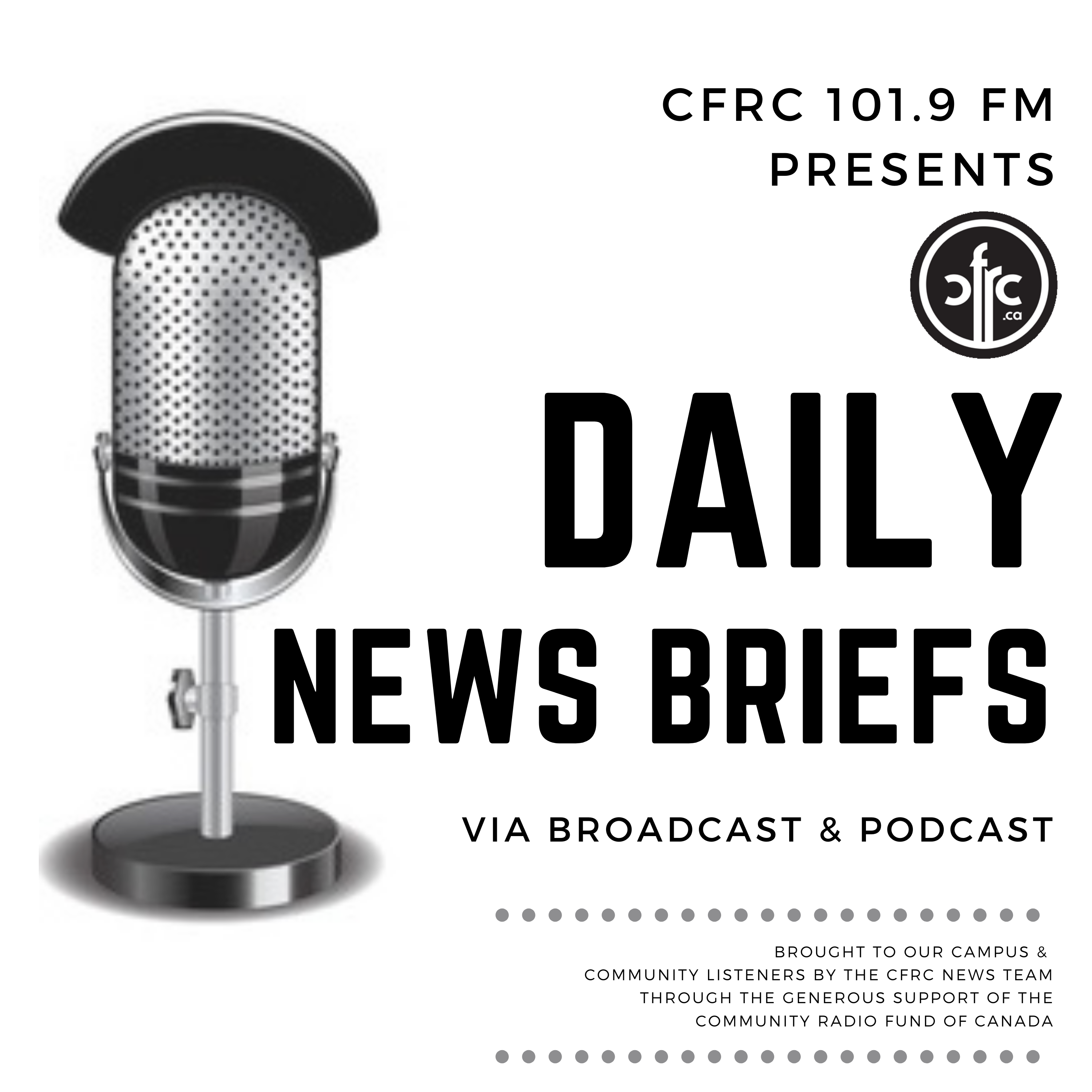 It's Monday October 31st. Good Morning I'm Karim Mosna with your daily news brief. In the news…
The 2022 World Broomball Championships will be going on at The INVISTA Centre tomorrow through Saturday, bringing in close to 600 players from 36 teams from as far as France, Italy and Japan. The event was originally scheduled to take place in Kingston in 2020 but was postponed due to COVID-19.
Megan Knott, Executive Director of Tourism Kingston says, "We are pleased to welcome players and coaches from around the world. I invite them all to explore all there is to see and do in Kingston. And I hope local residents will get out to the INVISTA Centre next week to watch the players in action."
Games run from 8am-4pm, no tickets required.
Kingston Frontenac, Lennox and Addington Public Health are reminding residents to get your flu shot to protect yourself and vulnerable people. They recommend all residents get immunized early. KFL&A received lab confirmation of the first case of Influenza A for the 2022/2023 season last week.
KFL&A Public Health says in a release "The vaccine will maximize protection against the influenza virus, which is known to cause severe illness and result in hospitalization or even death among previously healthy children, older adults, or pregnant individuals.'
It takes about two weeks after vaccination to develop protection against influenza.
Provincial eligibility for the flu shot opens to the general public tomorrow, November 1st. It's available at your family doctor or primary care provider, your pharmacist and the public health unit is offering flu shot clinics for infants between six months and 2 years old.  
That's all for your daily news brief. I'm Karim Mosna. If you have any news tips email: news@cfrc.ca
Podcast: Play in new window | Download
Subscribe: Apple Podcasts | Spotify | iHeartRadio | TuneIn | Deezer | RSS | More