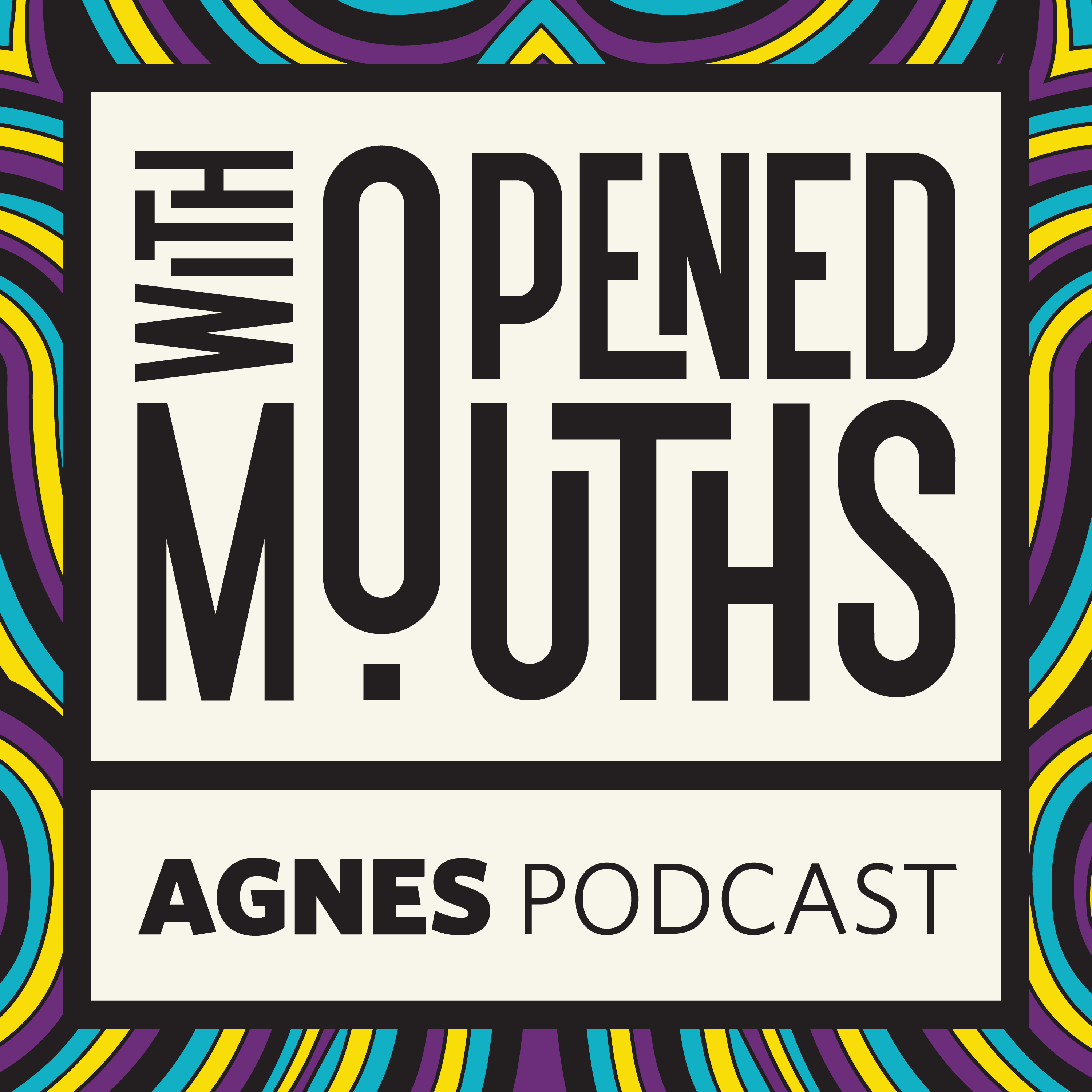 In artist Rajni Parera's marbled landscapes, mutant travellers traverse interstellar terrains as regal environmental combatants. Hers is a multiverse of jewel-coloured intensity, of hairy spoons and delicate seed pods all of whom co-exist as equals in a realm where only the gentle survive. Which life events birthed these ideas and which everyday materialities were harnessed to propel Rajni's practice 'to infinity and beyond'?
Show notes: https://bit.ly/3QKKxmv 
Transcript: https://bit.ly/3ZGpOnT 
With Opened Mouths: The Podcast is hosted by Dr Qanita Lilla and produced by Agnes Etherington Art Centre in partnership with Queen's University's campus radio station, CFRC 101.9 FM. 
Original music by Jameel3DN, produced by Elroy "EC3" Cox III and commissioned by Agnes Etherington Art Centre, 2021.
The graphic for the podcast is created by Vincent Perez.
The podcast is supported by The George Taylor Richardson Memorial Fund, Queen's University; the Justin and Elisabeth Lang Fund; and Young Canada Works Building Careers in Heritage, a program funded by the Government of Canada.
Podcast: Play in new window | Download
Subscribe: Apple Podcasts | Spotify | Amazon Music | iHeartRadio | Stitcher | Podchaser | TuneIn | Deezer | RSS | More