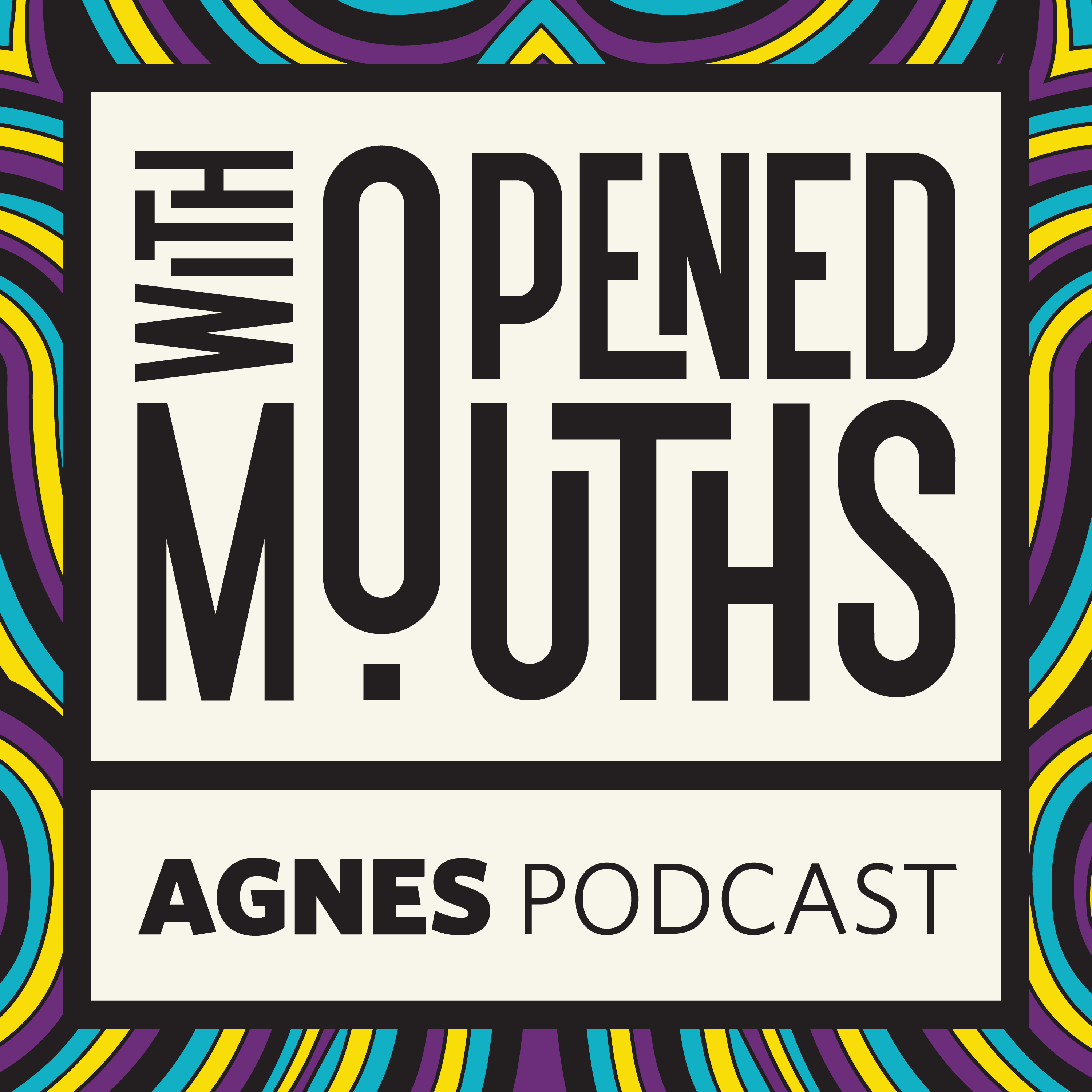 Emelie Chhangur, Director Curator of Agnes Etherington Art Centre talks with Qanita Lilla about her radical curatorial practice. Growing up in Paris, Ontario in an assimilationist paradigm, she talks of harnessing experimentation and rejecting the confines of the status quo. Emelie's lived experience of cultural mixing and of negotiating multiple worlds allows her to open up curatorial practice to non-Western traditions but also to bring together forms that might not have a natural affinity. She describes her practice as scrappy, experimental and unexpected worldmaking that started in a bright yellow kitchen. 
Show notes: https://bit.ly/3CU6Znk 
Transcript: https://bit.ly/3kiWzaw 
With Opened Mouths: The Podcast is hosted by Dr Qanita Lilla and produced by Agnes Etherington Art Centre in partnership with Queen's University's campus radio station, CFRC 101.9 FM. 
Original music by Jameel3DN, produced by Elroy "EC3" Cox III and commissioned by Agnes Etherington Art Centre, 2021.
The graphic for the podcast is created by Vincent Perez.
The podcast is supported by The George Taylor Richardson Memorial Fund, Queen's University; the Justin and Elisabeth Lang Fund; and Young Canada Works Building Careers in Heritage, a program funded by the Government of Canada.
Podcast: Play in new window | Download
Subscribe: Apple Podcasts | Spotify | Amazon Music | iHeartRadio | Stitcher | Podchaser | TuneIn | Deezer | RSS | More